Quick solutions to error 0x8030002F
Error code 0x8030002F can appear both when trying to install Windows of any version, and at the time of its update. A crash occurs when Windows thinks that the ISO file being used has been modified by a third party. It blocks an attempt to install a modified version of the operating system to protect the user and his data. This is quite fair, because it is very dangerous to use a non-original OS image. Next, we will figure out how you can fix the error manually.
Causes of Error 0x8030002F
If you look deeply at the problem, it turns out that it is provoked by several main reasons:
The installation media does indeed have a modified version of Windows installed.
Individual sectors of the drive are damaged.
The boot data is violated.
Damage to the system files responsible for installing a new version of Windows.
What do we have to do?
First, you need to install on a USB flash drive or write to a disk a version of Windows that no one could possibly modify. The easiest way to do this is to download the file from Microsoft official website… There is always a safe and up-to-date version of the operating system.
Important! Error 0x8030002f can appear for those who have a genuine version of Windows 7, when they try to update the operating system to "ten". In this case, the problem is in the modified installation drive. That is, the best solution would be to use an official disk with the Windows distribution kit.
Method 1: back up CHKDSK
If the problem appears when updating an older Windows operating system to a new one using compatible media, most of all, the problem is in the damage of individual sectors of the hard disk. The MBR or BCD boot directories may have been corrupted. In this situation, CHKDSK should work, it is available in all recent versions of Windows. On the command line with admin privileges, you just need to activate the command chkdsk C: / f – exactly in this form.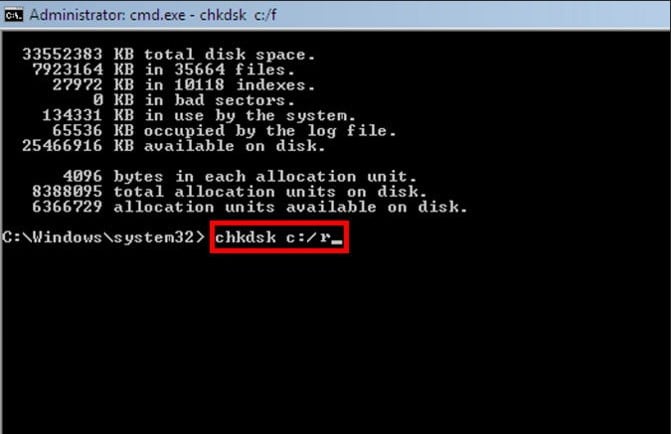 Method 2: scan system files
The SFC or DISM tool will help us with this. They can detect most of the problems in system files that can prevent Windows from updating and installing. If time permits, it is better to use both commands: sfc /scannow and DISM / Online / Cleanup-Image / CheckHealth – in this order.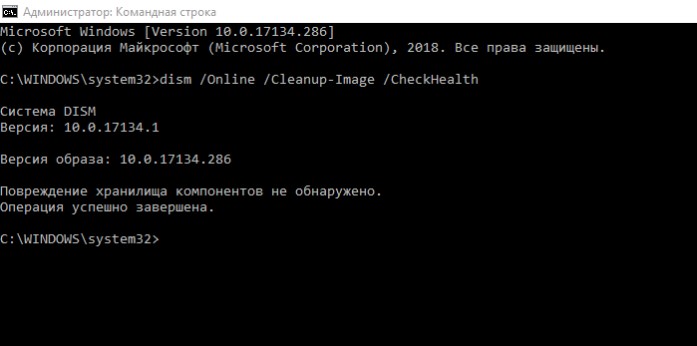 Method 3: System Restore
To run the recovery tool, you need an installation disk or flash drive and boot from it: you can use the Boot Menu or select a priority in the BIOS / UEFI.
Next steps:
Click on the "System Restore" button and select "Command Prompt" (may be in one of the subsections).
We enter the following series of commands:

bootrec / fixmbr – we fix problems with boot records.
bootrec / fixboot – we remove breakdowns at the stage of starting the system.
bootrec / scanos – scan all disks for Windows installation data.
bootrec / rebuildbcd – fixing BCD databases. When the message Fixing the Bootrec data appears, press Y.
exit – exit the console.

We reboot the system and try to update or reinstall it.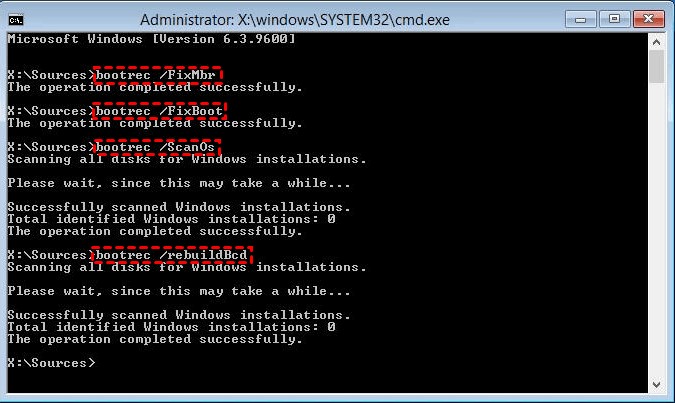 Done, we have eliminated all potential breakdown causes that could lead to error 0x8030002F. Updating or installing a new Windows should now go smoothly.
Earn points and exchange them for valuable prizes – details