Review of the best versions of Brawl Stars private servers with links
Brawl Stars is still one of the most popular Android games. Many fans like to compete with each other or test something on private servers. All the necessary files for their creation are posted in the article with open access. If the reader is new to the game, we will supplement the article with some features of game modes and gameplay. Then we'll look at private servers. There is also a bonus in the form of the Jackie and Sprout beta server version 26.170. Plus a private server – all the heroes on it are already available, and chests and an unlimited supply of gold with crystals are immediately issued.
A little about the game Brawl Stars
Brawl Stars invites you to take part in a couple of main modes, their list is gradually replenished. There are both single and multiplayer modes for battles in teams of 3 to 3. Many people like the dynamic gameplay. Another plus – most games last from 3 to 7 minutes, that is, there is no time to get bored or need to spend tens of minutes of time. A more detailed description of the modes is below.
Brawl Stars Modes
Apart from the battle for crystals, there are a couple of modes in Brawl Stars. Below are the main ones, and even further – the best tactics for fighting.
So, let's begin:
Robbery. He offers to fight in a team 3 on 3. The winner is the one who turns out to be the smartest and can rob the enemy's safe. Not only the correct robbery tactics are important, but also the protection of the vault from opponents.
Brow Ball. It will appeal to football fans or just those who like to run after the ball. The victory will be taken by the team that can score 2 goals into the enemy gate. There are no rules, so players are practically unlimited in the choice of attack and defense tactics.
Capturing crystals. The most famous of the modes, which offers to attack the enemy's warehouse of crystals and protect their own storage. If the character dies, the crystals disappear. There are quite difficult opponents here, it is better to enter right away with legendary, or at least rare heroes.
Robo Slaughterhouse. Three of the players protect what is stored in the safe from robotic bandits. Each wave is getting stronger. Since the mode is not ranked, you cannot earn or lose trophies here. However, tickets are required to enter here, they are easy to get when downloading a private server.
Boss battle. The next non-ranked 3-player mode. The task is one – to defeat Robo Boss. Tickets are also required to enter here. The battle will take place in several modes depending on the level of remaining health: rage, anger, frenzy and invincible.
Characters and their leveling
The developers regularly introduce updates to Brawl Stars, and along with them they add heroes. There are already more than 20 of them. Each of them has standard characteristics, such as health, strength and superpowers. Each parameter is available for pumping for points and gold, both resources can be obtained from chests. After increasing in levels, the characteristics improve.
Now the highest of the achievable levels is 10. After pumping to it, the passive skill "Star Power" appears. It also needs to be obtained from the box, but the probability of falling out appears only for heroes of levels 9-10. All creatures have their own unique skins. They can be opened either for real money, or they can be randomly obtained from the chest. Some of them are seasonal: for the New Year, Halloween, etc. On private servers, we can try all this for free.
How do I unlock rare heroes?
As you progress through and accumulate XP, it will be possible to unlock heroes and start training them. They are all unique and include special abilities. There are 3 levels of characters in Brawl Stars: Common, Rare, and Legendary. Heroes like Ricochet, El Primo, Barley and Poco are easy to mine and fall into the standard class. They are easy to get at the beginning of the passage. The rare ones are a little more difficult to open – Penny, Frank, Pam, Piper and Derril. Lyon, Crowe, Sprout, Jackie and Spike are really hard to discover as they are legendary. But we can try them on a personal server.
Important! The randomness system in the game is designed in such a way that the more times a simple item dropped out of the chest, the higher the chance of a rare item falling out of the next box.
Tactical advice
Brawl Stars is not a place for thoughtless action, because everything has its consequences. It is not only logical thinking that decides, but also the reaction. The following recommendations for battle tactics will allow you to become much more effective. We can train the listed skills on a private server.
Top Tips:
Use basic attacks less often. We can use it, but infrequently, if necessary, drastically discharge the entire clip. In other cases, it is better to shoot manually.
Spend more time aiming. The weak side of some heroes is the long recharge time. It is better to use each bullet wisely and hit enemies than to die while reloading. There is no room for error.
Choose the right role in the team. Brock is great as a support character. El Primo is a good tank, able to survive a lot of hits and protect weaker heroes. The team should also have DD, which will deal a lot of damage and destroy enemy characters.
The style of play dictates the character's trait. Some of the heroes have a large number of cartridges, using them we can resort to auto-attack. Combined with a quick response, this will give good results. For slower heroes, it is important to aim and follow a more thoughtful game mode.
We do not hesitate to retreat. If you take a more advantageous position from behind, the chances of winning will increase significantly. The time it takes to detect will allow you to kill the enemy. There are many boxes, walls and bushes around that will help you hide.
Shoot the bushes. If there is an enemy there, it will be possible to kill him or at least injure him. If the bushes are empty, you can ambush.
Consider the firing range. This characteristic is different for each hero. The game has both snipers and heroes for close combat. Many people like to shoot from a distance from cover, others like to break through the line of defense with tanks. Everyone will choose their own style of play.
If the situation forces you to, you need to sacrifice yourself. In some modes, it is much more important to protect a team member in a certain situation than just survive. Allies with valuable loot must be protected at all costs.
It is important to improve your skills in multiplayer modes. When faced with the heroes of the enemy 1 on 1, you need to know exactly the strengths and weaknesses of each. Another outcome largely depends on the presence of the ultimate ability. It must be protected for especially important events.
All heroes are unique and not suitable for everyone. They differ in attack power, speed and skills. For example, Mortis has a high speed, which will come in handy in the Brawl. He will score goals more often than others. But in "Robbery" he will not be able to do good damage to the safe. Shelley or Bull will be more profitable in this mode.
Downloading the Brawl Stars private server
In Brawl Stars, cheats practically do not work, but there are quite a few mods. We are talking about changed clients, in which all the content is already open, which in usual conditions needs to be achieved for a long time. They have access to all skins, legendary characters, etc. However, the modified version of the game does not allow you to connect to the official servers. We can either play alone or on private servers. Here are the best of the best with a large number of users, fresh builds and playable characters like Jackie and Sprout.
Brawl Stars private server 25.107
One of the most reliable builds to date is Brawl Stars 25.107, used by thousands of gamers.
The benefits include:
Initially, 1 million crystals and 20 thousand gold are given out to buy boxes, chests and skins. Also 777 tickets are a bonus.
Unlimited number of chests. They will immediately give out 10 large boxes and 100 simple ones. After restarting the game, their number will replenish again.
There are chats for communication between clans, and a rating of the best players is also provided.
You can change your nickname and add colored symbols.
All heroes of any rarity level are available.
There are remote locations.
Easy to knock out passives and ult.
Clan systems and massive battles should come out.
Brawl Stars Server Loading 25.107
Here is a link to the modified installation file – Brawl Stars APK. To avoid confusion, it is worth learning the basic server commands. With their help, we can see basic information about the server, as well as the number of players on it. The chat window is used as a console, here we enter all the commands.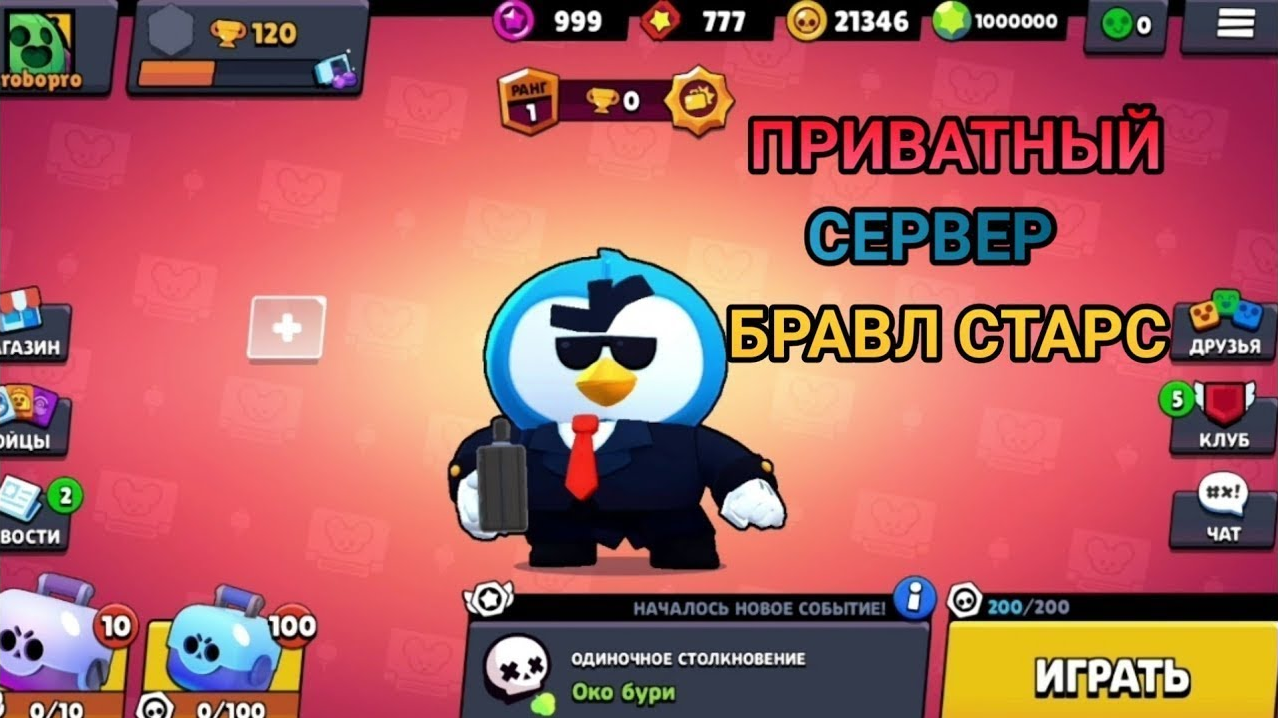 Actual codes for server 25.107:
/ help – list of all available commands on the server;
/ clean – delete the current progress;
/ delscore – remove all the achievements of the hero;
/ status – basic information about the server;
/ unlock – shows all players (you need a premium account);
/ full – increase to the maximum level (only for premiums);
/ addscore – Receive 85 cups for all characters (premium only).
Download the beta version of Null's Brawl Stars 26.170 with new heroes: Sprout and Jackie
The fresh version of Brawl Stars with Jackie and Sprout can already be installed on a smartphone, but so far only as a private server. This is a great way to get to know new characters better and be ready for their appearance in the final version. If an error appears that the server is overloaded or another failure, we recommend that you simply reconnect in a couple of minutes. While all this can be attributed to the flaws in the beta version.
We can download the NULL Brawl Stars mod application from the Google cloud by link…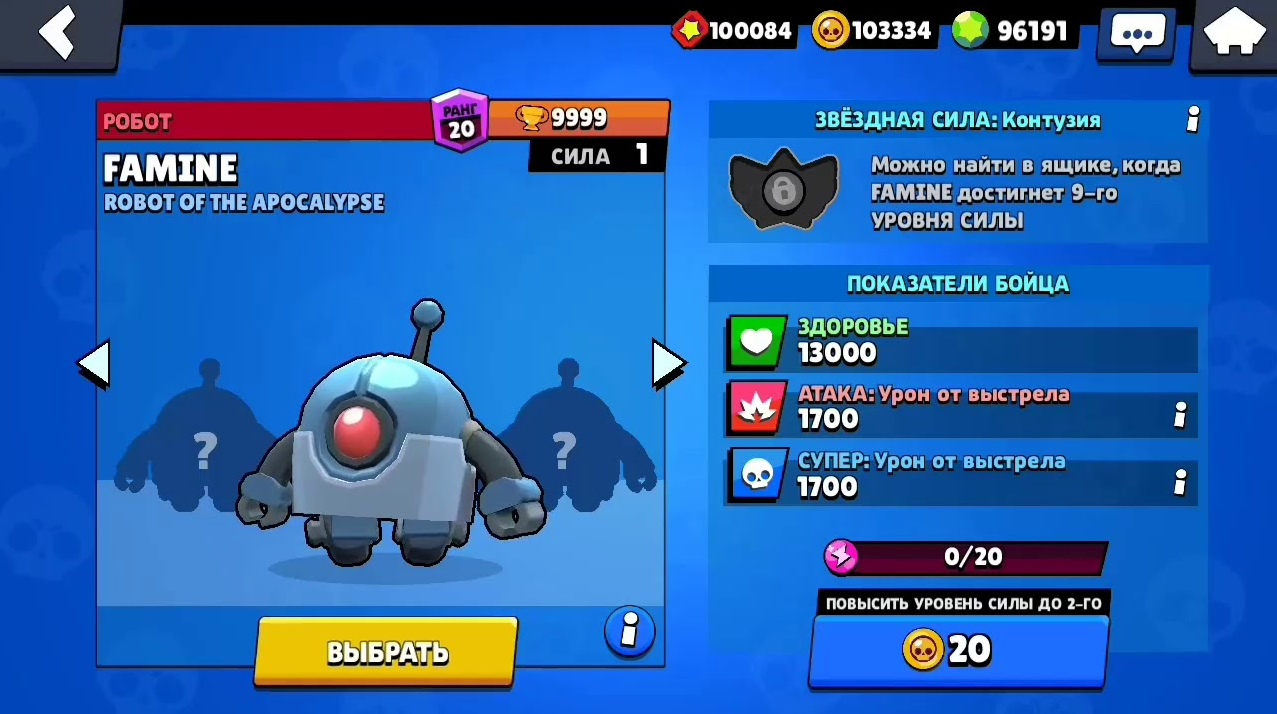 To get both characters of level 10, you just need to enter 2 commands:
/ unlock, Unlock All Brawlers can also work;
/ full – pumping characters.
Advantages and disadvantages of a private server
All servers are unique in their own way and have special rules of use. We recommend choosing completely free servers, as there are often versions with premium accounts. They are paid, which means you have to either throw money or endure injustice. On high-quality servers, all content is open, and the number of free resources is almost unlimited.
The disadvantages include:
low server performance and poor configuration, so their falls or high load on the PC is the norm;
low optimization, due to which there are fps drawdowns, delays and lags;
there are no old and popular locations, and sometimes modes, like "Leech", Showdown.
FAQ. Frequently asked Questions
Players who load private servers for the first time often have a lot of questions, as there are a few things that differ from the official version.
A selection of highlights:
Do you have to delete the official version? No, you can leave it in order not to lose your progress in the game. The mod is considered a standalone game.
Which Android version should be installed? The game will run on smartphones with Android version 4.2 and higher.
An endless loading appears or the battle is not found, what should I do? Not all private servers have the ability to play with other players, sometimes only a single mode of battle with bots is provided.
Can i install mods and jailbreak on iPhone? It is quite difficult to implement private servers and cheats for iOS, so there is practically no work in this direction.
The danger of downloading cheats and mods
Before attempting to download and install a private server, you need to familiarize yourself with the risks that each user faces. Beforehand, we recommend installing some kind of free antivirus, like Dr. Web or Kaspersky. Attackers can use the popularity of the game and insert their own code into the mod: viruses, advertisements, etc. Increased caution should be observed for those who have payment services tied to their smartphones.
What to do to protect:
Read user reviews at the bottom of the page.
Install antivirus.
Disable Install from Unknown Sources after installing the application. It is highly desirable.
As part of this comprehensive article, we have sorted out all the main modes in Brawl Stars, the features of the heroes and other chips of the popular game. For those who do not want to play Brawl Stars to the fullest, but are repulsed by the long development, private servers are the ideal solution. Using the available commands, you can take any number of chests and other resources, as well as open all the heroes.
Earn points and exchange them for valuable prizes – details