Serious Sam 4 Troubleshooting Guide
The long-awaited release of Serious Sam 4 has arrived! This toy is now only available on personal computers, and therefore today's article will be more relevant than ever. Unfortunately, the release of the fourth Sam, to put it mildly, does not turn out to be successful to call the language. Crashes at launch, black screens, brakes and low frame rates, bugs – what just do not have to suffer now players who have bought a new creation of Croteam.
I would like to believe that the developers will soon release a major patch for Serious Sam 4 that will fix many of the current problems. Until then, let's try to fix them ourselves, okay? We will start, as always, with an analysis of the system requirements for the game. Be aware that many game problems are caused primarily by a lack of required hardware on your computer.
Serious Sam 4 system requirements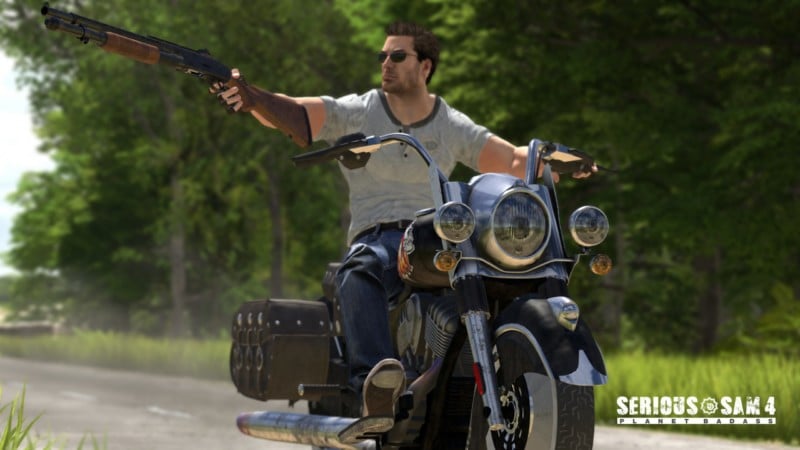 Minimum system requirements
Requires a 64-bit processor and operating system
OS: Windows 10 64-bit
Processor: 4-core CPU @ 2.5 GHz
Memory: 8 GB RAM
Graphics: nVidia GeForce 780/970/1050 or AMD Radeon 7950/280/470 (3 GB VRAM)
DirectX: Version 11
Storage: 42 GB available space
Additional Notes: Requirements are based on 720p rendering resolution at 30 FPS
Recommended system requirements
Requires a 64-bit processor and operating system
OS: Windows 10 64-bit (1909)
Processor: 8-core CPU @ 3.3 GHz
Memory: 16 GB RAM
Graphics: nVidia GeForce 1080/2060 or AMD Radeon Vega64 / 5700 (8 GB VRAM)
DirectX: Version 11
Storage: 42 GB available space
Well, the toy is really demanding, despite its rather modest graphics. Let's move on to the problems of Serious Sam 4 and their potential solutions.
Troubleshooting Serious Sam 4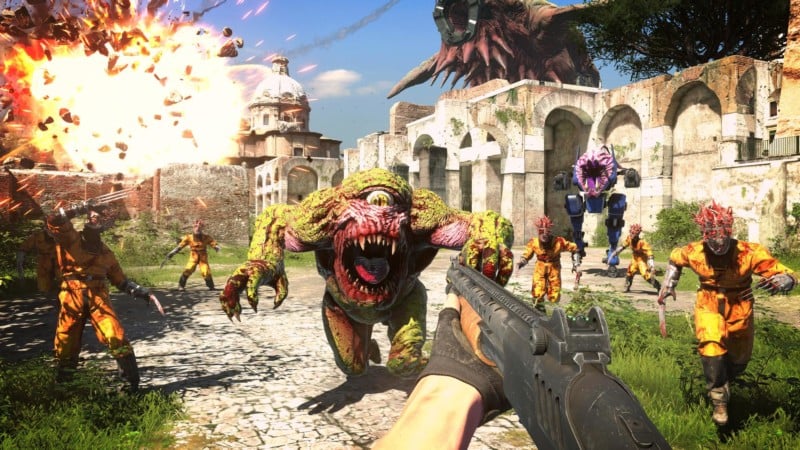 Serious Sam 4 crashes
A huge number of players claim that Serious Sam 4 crashes during gameplay, especially after Chapter 00. Most of those suffering from crashes are users of Windows 7 and Windows 8. It should be noted that Serious Sam 4 does not officially support these OS, however, you can work around this problem by setting the appropriate compatibility in the properties of the game executable and switching to the Vulkan API in the graphical settings.
You can also try running Serious Sam 4 through the same executable file from the root folder of the game. This appears to help reduce the number of sorties. Well, do not forget that crashes can cause outdated drivers for a video card. Use the following links to download the latest driver installer for your graphics card:
Launch the downloaded files and follow the instructions on your screen. The process of installing new drivers is extremely simple and should not cause any problems for you. Of course, if you've been trying to overclock your graphics card shortly after launching Serious Sam 4, you should remove it and then check out the game.
Serious Sam 4 slows down, runs at low FPS
It would seem that Serious Sam 4 does not look like an AAA project, but it requires an impressive hardware configuration. However, even on really solid computers that significantly exceed the recommended system requirements, the toy manages to slow down and lag. If you face the same problem, try the following:
update graphics drivers (↑);
Install all pending updates for your Windows 10 OS;
set the graphics settings to medium or low values ​​(yes, the game doesn't look good anyway, but it's still worth a try);
move the game to a solid state drive (SSD), if available;
close all programs you don't need running in the background (especially a browser with a thousand tabs!).
True, trivial advice, but we cannot offer you anything else yet. We are waiting for Croteam to release a patch for their game.
Black of black screen in the Serious Sam 4
Some players claim that after the launch of Serious Sam 4 they see only a black screen with some sounds in the background. The problem is entirely in the wrong resolution, which can be fixed by switching the game to windowed mode using the Alt + Enter combination. Then you just need to go to the graphic settings of Serious Sam 4 and set the correct resolution for your monitor. This solution, by the way, works for many other video games on PC as well.
Serious Sam 4 won't start, crashes on startup
You can still put up with lags and periodic crashes, but when the game does not want to literally start, despite the fact that you have a pretty decent computer, it becomes somehow unpleasant in your soul. Problems with launch and crashes are undoubtedly the "merit" of the developers themselves, but there are some things you can try …
It turns out that some Steam players download only one (two?) 72MB executable file instead of a full-fledged game. Uninstall Serious Sam 4 completely, restart your computer and re-download the game. This should fix the problem, at least according to the claims of the players on the net.
Experiment with different compatibility modes.
Update DirectX, Visual Studio C ++, .NET Framework, and any other required software.
Install all available updates for your system through Windows 10 Update.
Unfortunately we cannot recommend you anything else. The truth is, Serious Sam 4 is currently a highly unoptimized and buggy game that only the developers at Croteam can fix. Don't believe me? Take a look at the game page on Steam and read the first few reviews. In general, we are waiting for patches and tolerate …
If you run into any problems in Serious Sam 4 and know solutions for them, please share them in the comments below the article.
Earn points and exchange them for valuable prizes – details