Should you upgrade to PS5 for PS4 owners in 2021?
Today we'll talk about the new PlayStation line. On the advantages of the new model over the old one. And we'll figure out if it's worth it, we buy it to replace the old version. There are several pros and cons of making this purchase. We will analyze: picture quality, fps, ssd, access to future exclusives. All of them are the main arguments when buying a new "curling iron". There are a lot of conflicting arguments that you shouldn't do this right after the release, but rather wait.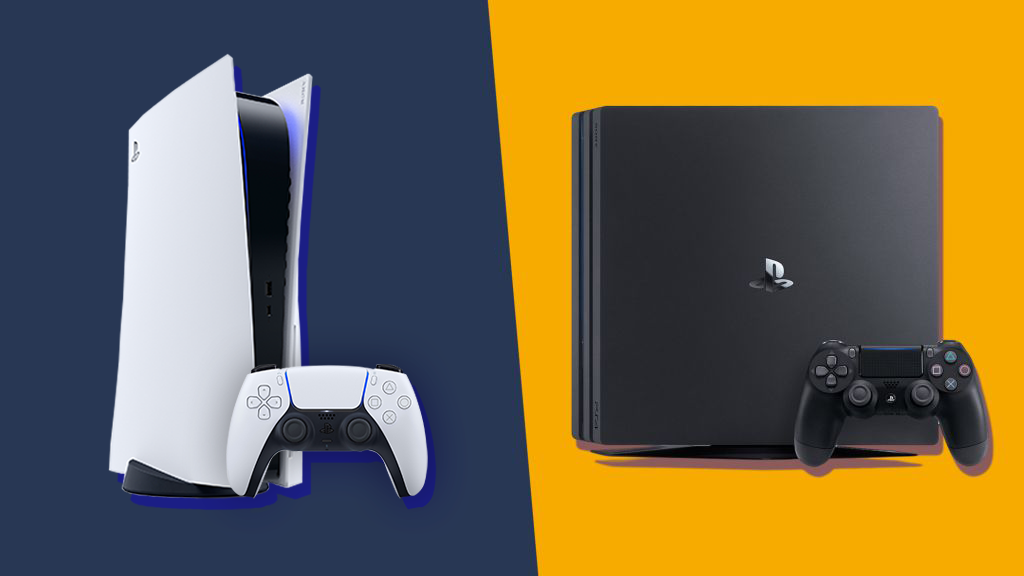 Picture quality
The first thing the future owner pays attention to. After all, everyone would like to play, looking at a juicy picture with saturated colors. As if plunging you into the world of the game, which does not differ in clarity from the real one. The PS5 offers 4K HDR resolution. Which is four times higher than 1080p. But as practice shows, special changes in comparison with the previous generation are especially imperceptible. There is RTX in the 5th generation, but not everything is perfect and there is enough "soap".
In general, the image is already one level higher. Changes in projects such as Spider-Man, Gran Turismo, Demon's Souls, Ratchet & Clank are very noticeable. Everything has become more realistic, with shadows, highlights, accurate reflections and details of both the characters and the world in general. RTX works wonders! But not everything is so smooth, because you cannot play with maximum graphics settings. This means that with all the glare, etc. you have to play at 30fps, or play at 60fps, but without 4K resolution. This is adjusted with patches so that everyone can customize the visual for themselves. Also, do not forget that the picture also depends on your TV and its capabilities. In general, the picture on the new generation pleases many.
Here is a good example of graphics in consoles. Game: Ratchet & Clank, perfect example as it was available on PS4 and looks more attractive on PS5.

Fps
A painful topic for consoles, especially the latest generations. Sackboy: A Big Adventure, a recent release from Sony, would be a good comparison for frame rates across generations. In PS4, drawdowns are noticeable already in the cutscenes. In the new PS5, the cherished 60 frames are everywhere. There are also games in which the frame rate is unlocked and everything works in a stable 60. But the disadvantage is that these are just a few. In other projects, frame jumps are noticeable. In general, the new console will allow you to play old projects at 60fps.
Fast SSD
The transition from HDD to SSD has pleased many. It should be noted that not a stock SSD is used, but an improved Sony. The difference in speed is more than 55 times (!) In favor of the new solution in the PlayStation 5. The capacity of the PS5 disk is 825 GB. That's over 60% more than the PS4's base 512GB. Of course, the SSD allows you to reduce loading screens to 1 second, the game world will load much faster, and not create problems with fast movement of the camera. Makes life easier for developers who no longer need to create elevators or long corridors in front of large locations. You will have more space, because you do not need to duplicate data. It will facilitate the work of the system itself: its processor and memory. Removing repetitive elements no longer creates a headache for developers due to a slow HDD. The increase in the worlds will also be possible due to the transition. Simply put, Sony has lost one of the biggest problems, which is good news for both developers and ordinary users.
Access to future exclusives

Sony will continue its exclusive policy as it controls a large number of internal companies. And it has good relationships with large companies that are not averse to creating another exclusive. These companies include: Naughty Dog, Santa Monica Studio, Insomniac Games and others. We should expect such projects as: gift Astro's Playroom, Demon's Souls Remake, Destruction AllStars, Spider-Man Remastered, Spider-Man Miles Morales, Sackboy A Big Adventure. Other announcements are in the presentation.
Cons of updating from PS4 to PS5
As always, not everything is perfect. There are also many disadvantages that will deter you from buying.
Few exclusives
It's hard to say that there are few of them. There are enough of them, but really worth a few. The most expected ones are indicated in the paragraph above. And often they are all remastered from the PS4. Or already popular series of projects that fans will buy anyway. There is not enough fresh blood among the exclusives, which does not particularly attract new users. Old players are already tired of overly tolerant games that try to please all minorities. Many people are already thinking about switching to PC gaming. This is even more prompted by the fact that Sony is trying to conquer all markets. And he is going to release exclusives on the PC earlier than on the console.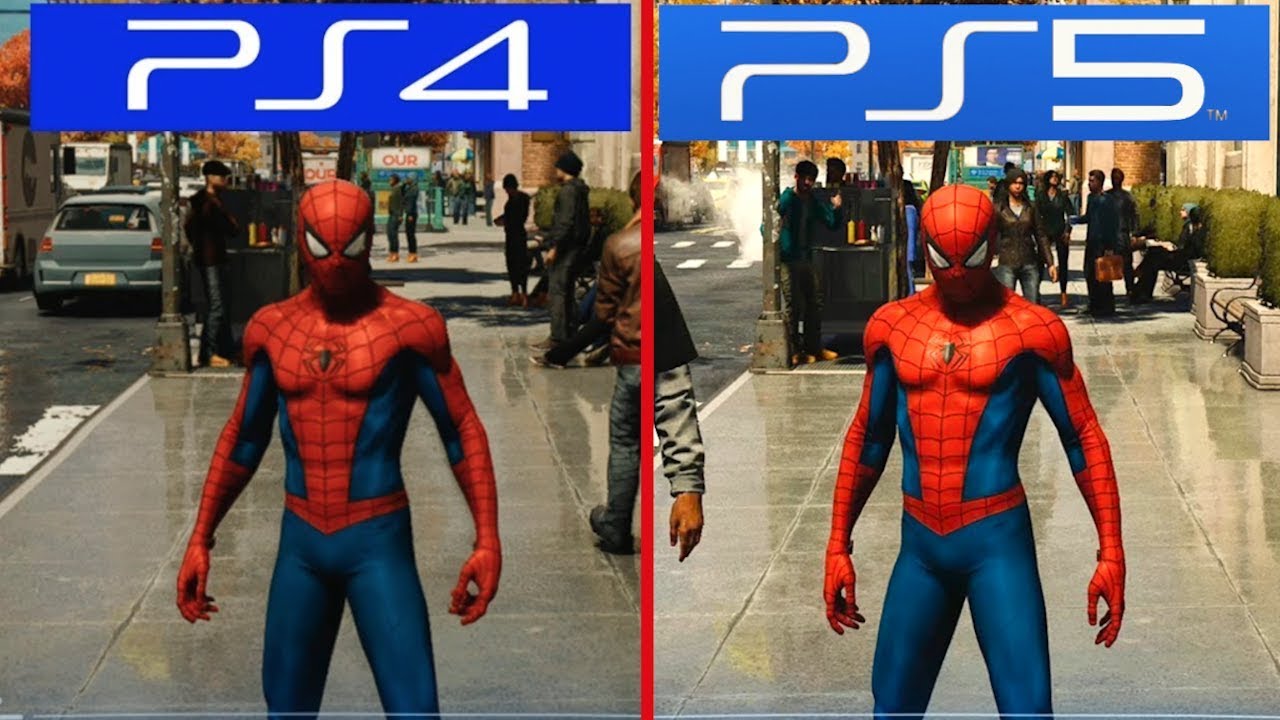 Future cost reduction
A common practice for Sony. Reduce the price of consoles by the end of the year. By the end of 2021, Sony's new console will cost $ 432 and $ 345 for the version with and without a floppy drive, respectively. Therefore, it is worth waiting a little until everything settles down and the excitement ends, then it will turn out to take a novelty for a lower price. Also, do not forget about the used market, which will allow you to grab a new "Sonya" with a 35% discount, that is, $ 175 cheaper. This is ideal for those who already own a legacy console.
Nearly all 2021 games are out on both PS4 and PS5
Many projects will be released on the old generation for at least another six months. For example, Horizon Forbidden West is definitely coming to PS4. Many sequels will be available for both consoles, if you take new projects. They are designed for PS5. Such as GhostWire: Tokyo, Final Fantasy 16, Gothic Remake, Deathloop and others. Still, these projects are still in the minority, and the situation will not change dramatically towards the end of the year. After all, the past generation has not yet become unusable and is pulling sequels, remakes. It doesn't really spoil the mood for PS4 owners.
What is the bottom line?
So is it worth updating? It is difficult to say for sure, but as practice shows, models of past generations are popular from 6 to 12 months. And the developers are trying to reach more players. If you also take into account that you have a console, then it is better to wait until the price of a new curling iron drops, and you can buy it more profitably with the same buns. Also, towards the end of the year, all the subtleties will be clear and the developers will be able to finish everything with patches and updates. If there is no console, then buying the same PS4 pro will be a good option, since the price for it has already fallen and will continue to fall. And plus you can play all the same titles as on the 5th generation. B
It is not advisable to have a PS5 right now, unless you are a techno blogger, or a gamer (streamer) who is chasing new products for the sake of viewing and reviewing exclusives. However, it's up to you, we just gave you information for thought. That's all! Good games and pleasant shopping!
Earn points and exchange them for valuable prizes – details