Solution for DOOM Eternal "Failed to connect to game servers"
DOOM Eternal's downloads have already surpassed the 100K mark on Steam. There is no doubt that this is one of the most successful games this year. But not everyone can enjoy it, for some, the launch stops and the error "Unable to contact game services" appears. It interferes with the continuation of the passage and destruction of demons. Also, you cannot receive online awards, experience, achievements and other functions that require access to the network. It's not scary, because there is a fix.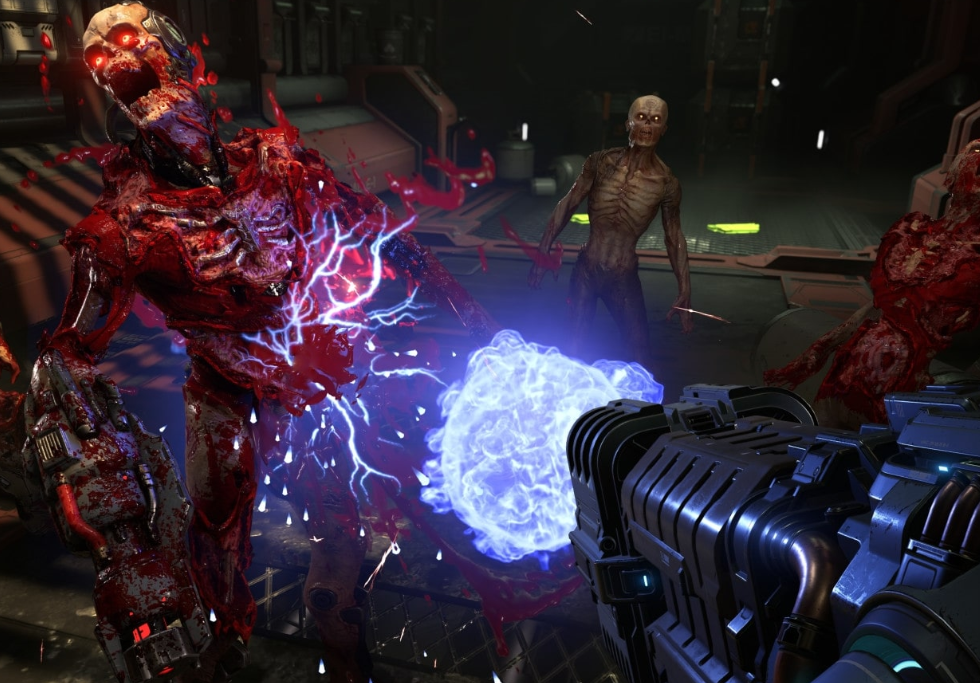 How do I resolve the "Unable to contact game services" error in DOOM Eternal?
The reason for the failure is any interference with the connection between the client and the server. They can be caused by problems on the side of the Internet provider, network settings, a weak Wi-Fi signal, and many other factors. Also, the error can appear in case of problems on the server, when the game is closed for maintenance. Most often, one of the two solutions below works.
Check your internet connection
The main and most common cause of the problem is that Bethesda servers are down for work to update or fix bugs. To understand that it is not about the Internet, you should go to the site Speedtest and check your connection speed. If you're using a wireless connection, it's worth trying to switch to a wired connection. It is also recommended to check that torrenting, downloads from file hosting or streaming video are not running in the background, as they can take up a lot of network bandwidth. If the Internet works fine, and the error still appears, you should go to the second solution.
Update the game
Obviously, DOOM Eternal needs the latest patch to work properly. If this is not done, various errors may appear. Usually, the game is automatically updated, but for some users this feature is disabled or does not work correctly, so it is worth checking the relevance of the version manually.
If all else fails, the problem is on the server. It is difficult to do anything here, since it all depends on the developers. The Downdetector website and DOOM's official Twitter profile will help you verify this. There should be posts about shutting down servers for maintenance.
Earn points and exchange them for valuable prizes – details