The best addons for World of Warcraft: Shadowlands
World of Warcraft, one of the most popular multiplayer role-playing games, has long been able to create and apply custom modifications to change the interface or add new features. Here we will introduce you to ten of the most useful addons worth adding in the new Shadowlands expansion. All of these modifications are versatile and work regardless of your playable class.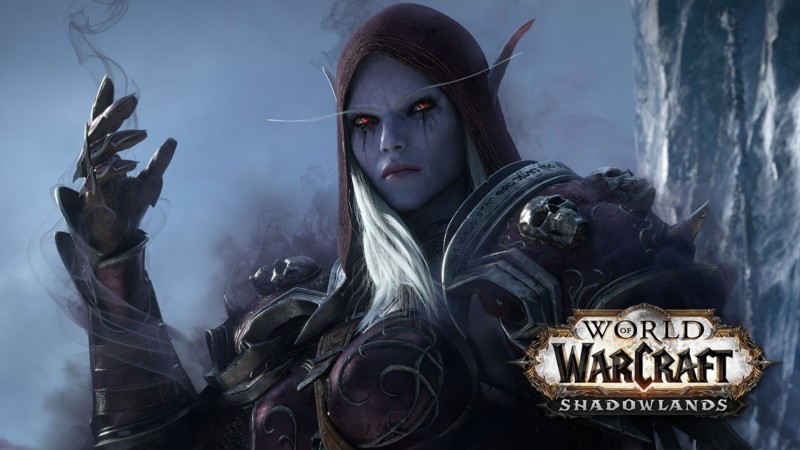 Deadly boss mods
An excellent tool for completing dungeons and raids. First of all, it is used during the passage of instances, but also helps with mobs around the map, the tool tells you what you need to do when the enemy uses a certain ability. If you are performing actions that you should avoid in this situation or you need to change position, Deadly Boss Mods will inform you about it. Without it, studying the mechanics of bosses will be much more difficult.
ElvUI
The standard World of Warcraft interface has remained largely unchanged since its inception. It is very simple and offers minimal customization options. Fortunately, there are many add-ons that can update it. However, it would be a mistake to view ElvUI solely as an add-on to enhance the look and feel of your game. This improved interface has almost unlimited customization possibilities (which, by the way, is done without reloading the UI) and is designed in such a way that it can be easily optimized for any player class and display resolution.
WeakAuras
While UI add-ons can be very useful, they usually work universally for all characters and don't necessarily give you all the information you need for your class. But WeakAuras does an excellent job with this task. This add-on allows you to group all the information you need about your characters, such as ability cooldowns and resource management, in one easy-to-view location. In addition, there are settings for groups. If you are serious about playing Shadowlands, the WeakAuras addon is a must.
Details! Damage Meter
The addon shows where all your damage comes from, where you need to improve, what keeps killing you and many other important data. The tool, which tracks all combat data from each participant, can be used to break down the battle strategy in detail. Counters will show where you are doing the right thing and where you made mistakes. It won't improve your skills on its own, but it will be great for drawing attention to what needs to be worked on. Unlike its analogue Recount, Details! Damage Meter has a simple, intuitive interface.
Omen Threat Meter
When you and your allies enter the area of ​​aggro mobs, they automatically calculate the threat indicator. If someone other than the tank has a higher threat level, the monster will attack him first. The tank's task is to divert attention to itself and play the role of a shield. Mob threat meters were less important in the Battle For Azeroth expansion, as it was fairly easy to contain the threat there. However, the situation has changed in Shadowlands, and now the classic threat counter is once again of great importance. Of all the addons showing aggro list, Omen Threat Meter is the most convenient and informative.
Pawn
Pawn tries to help you choose the right gear for your class and role. The tool will compare any gear in your inventory with what you are currently equipping and help you decide whether to change it to improve efficiency or sell / dispose of it for resources. The addon shows you how much profit you can expect from your inventory items, which stones are better to put and displays the most expensive item for the quest.
TomTom
This navigation tool helps you navigate the map by providing coordinates and a GPS-style tracker. It also allows you to mark control points. If you're struggling to pinpoint where rare mobs or treasures are, the tools provided by this tool will make finding the exact location incredibly easy. Particularly useful early in the Shadowlands game.
Auctionator
Over time, the Auction House has grown significantly in importance, as weapons and equipment have become even more powerful and therefore more valuable, while the resources required to raise the level of any profession require more and more gold to increase efficiency. Auctionator makes it easy to work with the auction by providing a shopping list, price trackers, and advanced search for items.
GTFO
Standing in a dangerous zone where AoE damage is about to be inflicted is extremely harmful for your character. At best, this is a debuff that will make you weak, and at worst, your team will lose in the current battle. Fortunately, the incredibly simple but life-saving addon GTFO is able to warn you in time by issuing an audible warning. Combine it with the Deadly Boss Mods add-on, and you will reduce the number of deaths that could be avoided by several times.
Scrap
Inventory management is something that can be a real nightmare at times. With the Scrap add-on, you simply press the add-on key while talking to the seller, and your inventory is instantly cleared of debris. This way you can spend less time managing bags and focus on much more interesting aspects of the gameplay. The addon has a customizable autosale system that allows you to add any selected items to the list.
Earn points and exchange them for valuable prizes – details