The best submachine guns in Call of Duty Mobile
In battle royale shooters, many players prefer to use assault rifles as they have high damage. However, submachine guns have their own advantages that make them no less effective, especially at medium ranges: they are rate of fire and low recoil. This type of weapon is ideal for both experienced players and beginners.
Massively multiplayer online shooter Call of Duty Mobile offers a wide selection of submachine guns, which can also be equipped with various equipment that improves the characteristics of the weapon. Based on in-game stats and stats, we've compiled the top five here.
Chicom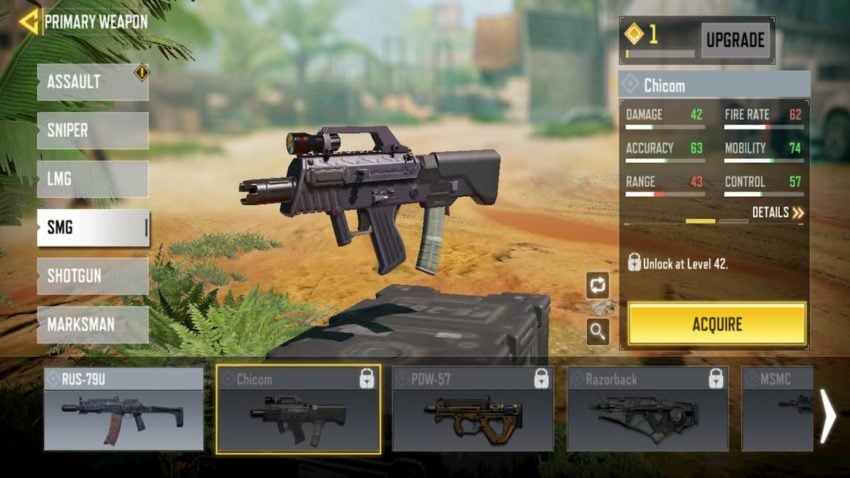 Chicom opens at level 42 and has a high mobility (74), as well as a rate of fire of 62, which is extremely useful when there is more than one enemy in front of you. The recoil of the weapon is quite low, as evidenced by the accuracy rate of 63. The range is 43 units, which makes it a worthy choice for battles at medium range.
HG 40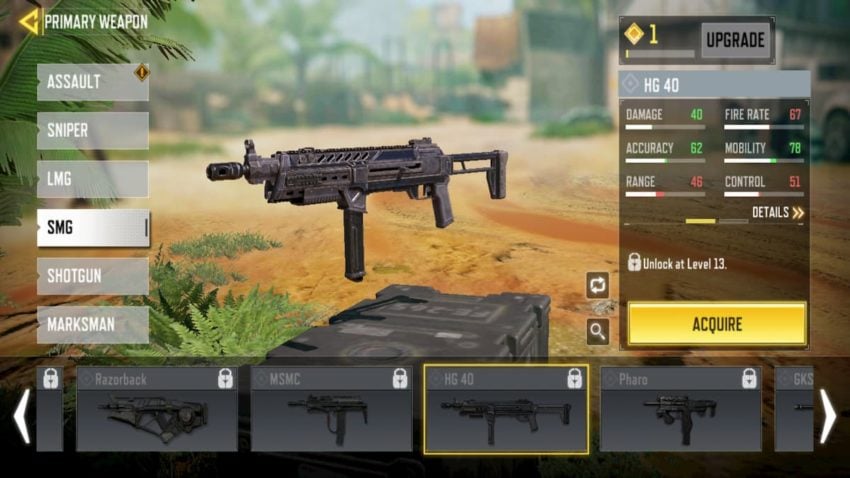 The HG 40 has good performance in all respects and is an excellent choice for beginners. The weapon has 40 damage combined with an accuracy rate of 62. It can be unlocked upon reaching level 13.
PDW-57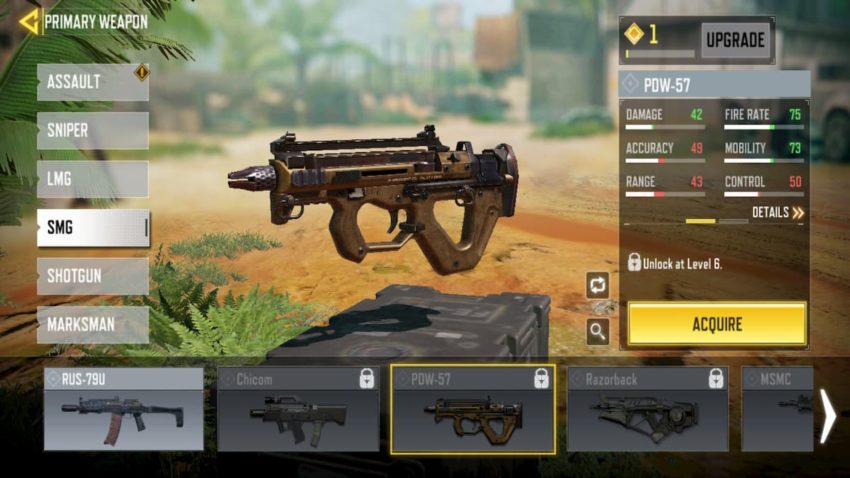 The strengths of the PDW-57 are its high rate of fire – 75 points and accuracy – 49 points, making it one of the deadliest submachine guns in Call of Duty: Mobile. Players only need to reach level 6 to unlock, so you can start upgrading weapons almost from the very beginning of the game.
Razorback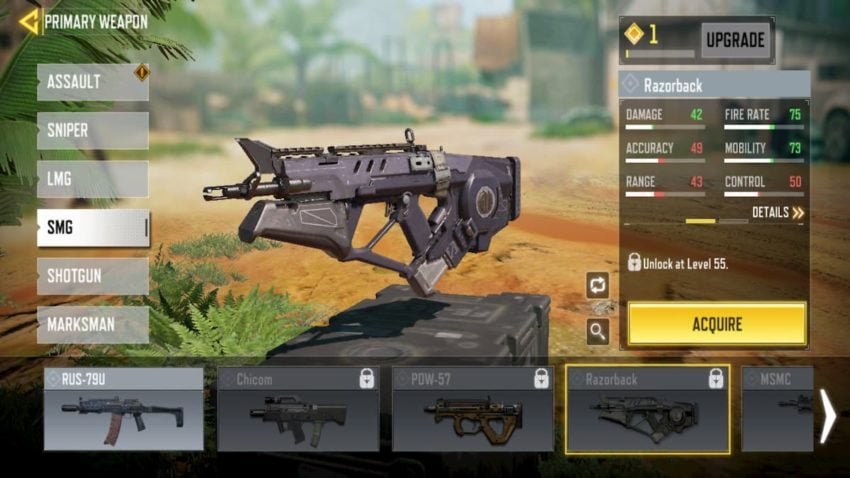 In terms of its characteristics, the Razorback is similar to the previous submachine gun, it also has a lethal rate of fire and serious damage (42 units).
Rus-79U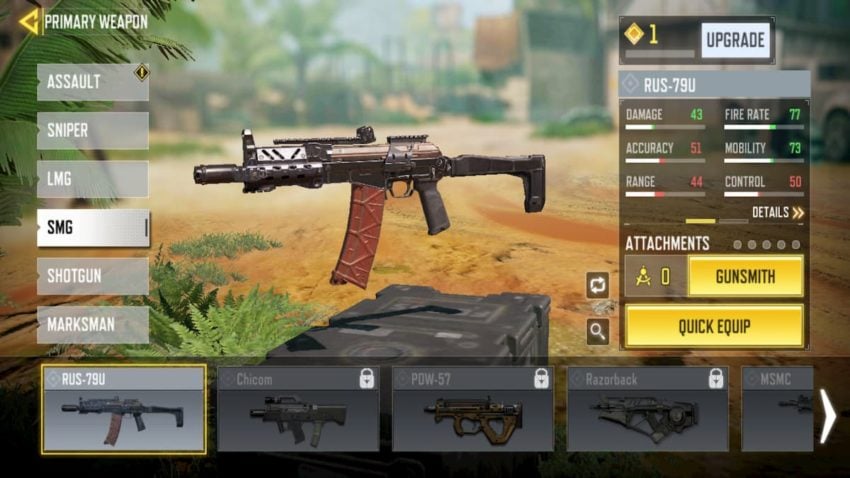 The damage indicator of this powerful weapon is 43, and the rate of fire is one of the highest in the game, it reaches 77 units. Plus, unlike other SMGs on our list, the Rus-79U is available natively, which means you don't need to level up to add it to your loadout.
Earn points and exchange them for valuable prizes – details