TOP 3 best video capture cards for streaming
If your next step as a player is streaming or content creation, then the capture card should be at the top of your shopping list. It will allow you to stream, record and save gameplay locally from your console via your computer without any restrictions. With programs like OBS and XSplit, you can also customize the frame up however you like. For more advanced content creators looking to install on two PCs, having a capture card will allow programs to run smoothly. All capture cards on this list can work with multiple settings and are compatible with PC, Xbox One, and PS4, so everyone should find something for themselves. Choosing the right model can be challenging. Luckily for you, we've rounded up the best capture cards for every budget and recording requirement.
Elgato Game Capture 4K60 S +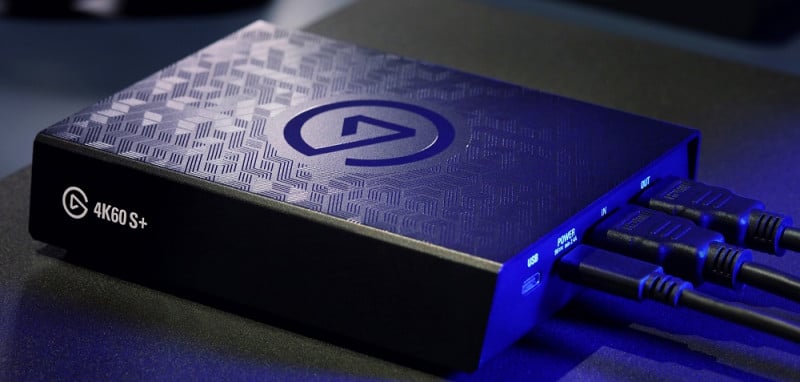 Elgato Game Capture 4K60 S +
4K and HDR content recording has so far been exclusively for studios with efficient desktop configurations. But thanks to this compact device, you get all the features you need to record your gameplay in the highest quality at home. The device has an elegant and high-quality design that is sure to please the minimalist. Requires a Windows 10 PC, 8GB of RAM and an Nvidia 10-series or higher GPU and a Ryzen 7th or 6th Gen Core i5 or newer processor.
The card is equipped with an embedded HEVC chip, which is responsible for ensuring the highest possible encoding efficiency. Record up to 7 hours of 4K HDR video to a 256GB SD card, or save directly to your computer's hard drive without overloading your computer. The device connects to your computer via a USB 3.0 port and lets you start streaming to Twitch or YouTube right away. It is fully compatible with the most popular streaming applications such as OBS Studio and ensures that the captured image is lag free. This software is fast enough to keep up with recording, but it's better to use this device with HDMI for another screen anyway.
AVerMedia Technologies Live Gamer Ultra GC553
AVerMedia Technologies Live Gamer Ultra GC553
This is a fairly advanced piece of hardware, equipped with two HDMI 2.0 connectors (input and output) and a USB 3.1 Gen1 Type-C port through which the device communicates with a computer. It is capable of recording video at a maximum resolution of 4K at 30 frames per second.
Once installed, the GC553 Ultra will work without any confusing settings. Fans are looking for true plug-and-play usability at AVerMedia. The device runs on Windows and Mac operating systems and is compatible with most recording, editing software such as Streamlabs and RECentral, Power Director 15. With the ability to capture images at 120 frames per second for Full HD signal, LGU positions itself as the first external device for capture games on the market, providing super smooth footage. Simple LGU configuration takes full advantage of UVC technology, which standardizes video drivers. RECentral can also broadcast data to multiple platforms at the same time.
Razer Ripsaw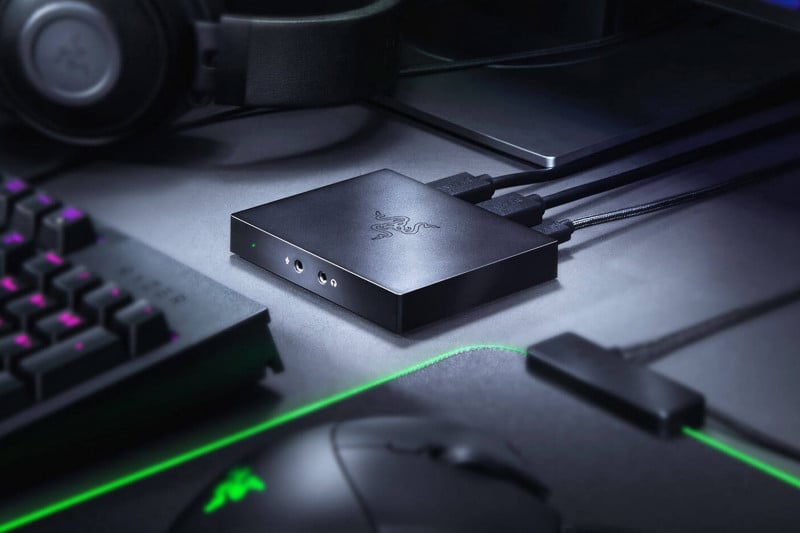 Razer Ripsaw
An external image capture card from the leader in gaming solutions is what you need to further expand your influence in the streamer world. Your fans expect the highest quality recordings – live up to their expectations with Ripsaw HD, which guarantees the highest resolution and great sound, whether you're recording from a PC or console.
Capture an image that will delight your viewers with 1080p high definition and uncompromising 60 frames per second. Showcase your prowess without tearing the picture, providing viewers with first-class entertainment. The Razer Ripsaw HD can also capture 4K footage and convert it in real time to Full HD. As a result, fans can follow the gameplay live without any slowdowns or drops in quality.
It is very easy to get started with the device. The card works with any image capturing software. The connection is intuitive and will take less than 10 minutes.
Earn points and exchange them for valuable prizes – details