TOP 4 best analogs of iMac Pro with a more affordable price
Launched back in 2017, the Apple iMac Pro is a showcase product that Apple has proven to single-handedly create a new category in the market: high-performance universal workstations. This is a truly status All-in-one computer, which is an order of magnitude more compact than the system unit and at the same time much more powerful than most competitors. True, the Apple device is still very expensive, prices start at 350,000 rubles for entry-level devices.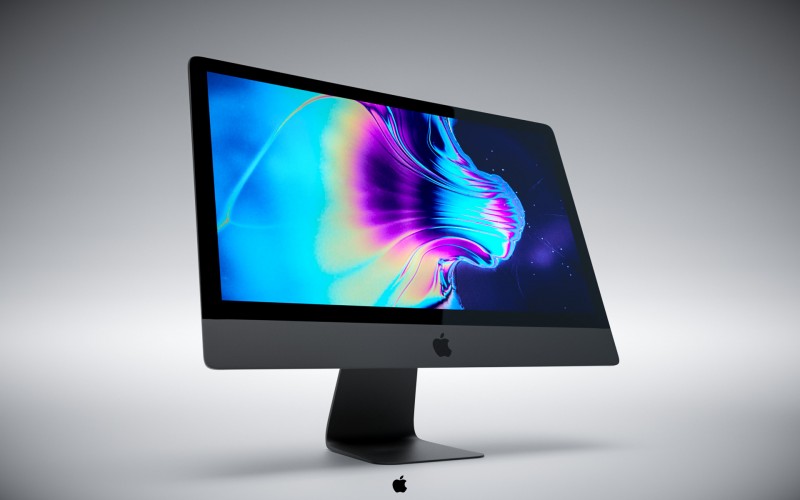 4 best alternatives to Apple iMac Pro
We have collected Apple iMac Pro counterparts that can compete with this computer, but also cost significantly less:
Microsoft Surface Studio 2. It is closest to the iMac Pro, except that it runs on a slightly outdated Core i7-7820HQ processor. It has a great design, high resolution (over 4k) with a wonderful 3: 2 aspect ratio for designers and a touch screen. As for the rest of the components, it is still an order of magnitude weaker. The discrete graphics card, the amount of internal memory and the processor still cannot compete with Apple. His problem is the price, which is too high for 2020 and amounts to about 450,000 rubles for an average configuration.
Microsoft Surface Studio 2
The Lenovo Yoga A940 is a popular All-in-one model that is much lighter than Apple. However, in terms of performance, it is more focused on performing simple creative tasks than on demanding, voluminous computations. The price tag starts at 160,000 rubles.
Lenovo Yoga A940
Dell Optiplex 7780 – Like the Lenovo Yoga A940, it is also light and functional, but not very powerful. It will be sufficient for most purposes, but not suitable for more complex needs. But the price of about 120,000 rubles will pleasantly surprise you.
DELL OptiPlex 7780
The HP Envy AIO 32-a1055 has a massive 31.5-inch 4K display and powerful Nvidia Geforce GTX 2070 graphics. In terms of other components, it's less tempting. This is indirectly hinted at by the preinstalled Windows 10 Home, not the Professional version. This is more of an amateur and semi-professional workstation.
Conclusion
By far, these are the 4 best iMac Pro counterparts that you can buy for relatively cheap and get decent performance. On the other hand, they are still an order of magnitude weaker than Apple's device. If the budget allows for such an expensive purchase, the iMac Pro remains the preferred option. In other cases, you can save a lot.
Earn points and exchange them for valuable prizes – details