TOP 5 Free VR PC Games in 2020
A VR set is not a cheap thing, and therefore, after purchasing it, money for the corresponding games may simply not remain. However, you shouldn't worry about this at all: you can always resort to the services of free VR games, which are sometimes no worse than the paid options. In this article, we've put together the five best VR games for 2020.
Accounting
Accounting is far from the most interesting profession in our world. The people involved in accounting only have to go through that to deal with a bunch of numbers, tables and graphs. It is strange that a toy from Crows Crows Crows and Squanch Games bears the name of this particular profession, because it has nothing to do with accounting fuss. Launching Accounting, the player is transported to a stunning world created by the forces of Justin Royland and William Pugh.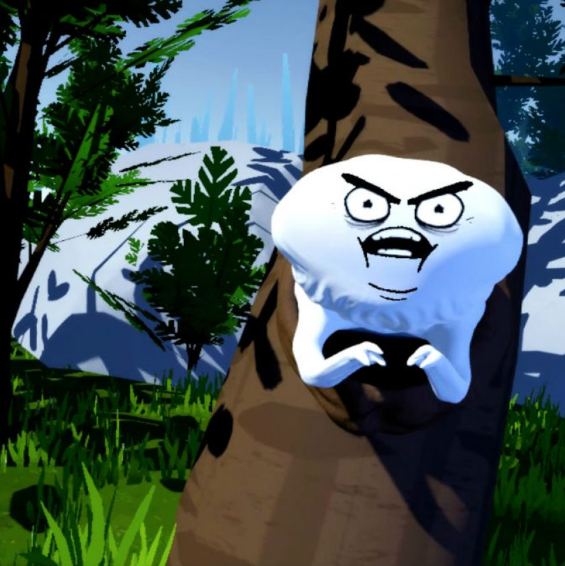 The very first NPC that you meet in Accounting is a small cursing cloud inside the hollow. A scene like this is already setting the tone for the whole game. Amazing humor from the creators of Rick and Morty, tons of different levels and characters, and addicting VR gameplay – all completely free! Accounting is a must-see game if you own a VR set.
Echo arena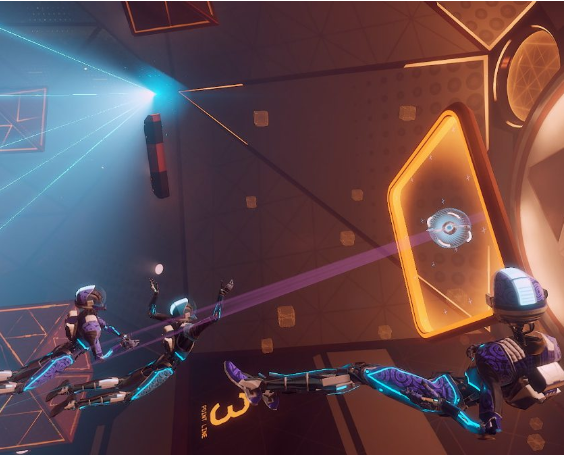 What happens if we combine full contact sports and a tenth of the "final fantasy"? And we will get a toy called Echo Arena, created within the walls of the Ready at Dawn studio. Two teams of players compete against each other in a weightless state. The goal of each team is to throw their disc into the opponent's goal. At first it may seem that this is some kind of uninteresting sports game, but VR and weightlessness give it a special charm. If, however, you do not like the sports bias, then the developers have a couple of other Echo games in slightly different genres.
Waltz of the wizard
As a child, have you dreamed of becoming a wizard who would brew various magic potions, use spells and do all sorts of experiments? If the answer is yes, then you will definitely like Waltz of the Wizard. As a wizard, you can, for example, turn surrounding objects into frogs or shrink yourself, as did Alice from the fairy tales of Lewis Carroll.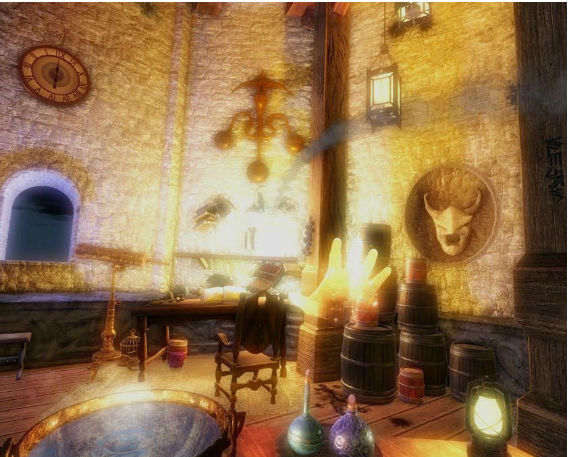 Unfortunately, Aldin Dynamics' Waltz of the Wizard is not a full-fledged video game per se – it is rather a kind of introduction to virtual reality for beginners. Nevertheless, you can still have fun in the "waltz of the wizard". Plus you have the option to purchase an improved version of the app if you like the free original.
First Contact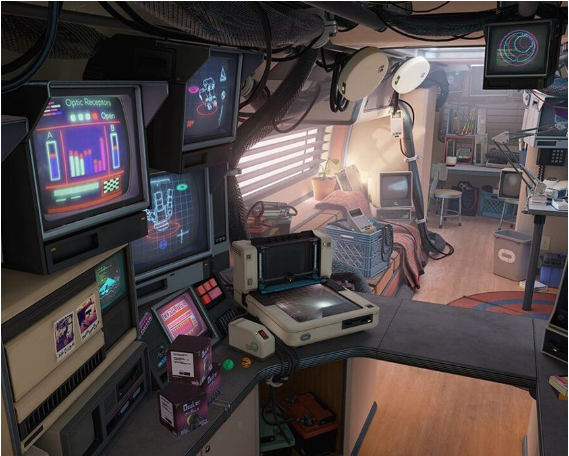 If you have Oculus Touch at your disposal, the first step is to install First Contact. This app was created by Oculus itself specifically to educate players with an Oculus Touch device. Simply put, this is another, relatively speaking, non-gaming application, but you can have a lot of fun in it. First Contact has a whole bunch of buttons, lots of interesting mini-games and even a real robot guide. And all this beauty, mind you, is made in the style of the eighties!
Robo recall
VR shooters can be either really amazing or incredibly disgusting – that's a fact, at least for today. Fortunately, the toy called Robo Recall belongs to the first category of games, and therefore you should definitely try it out. This game was developed by Epic Games and is suitable for people of all ages and with any VR experience.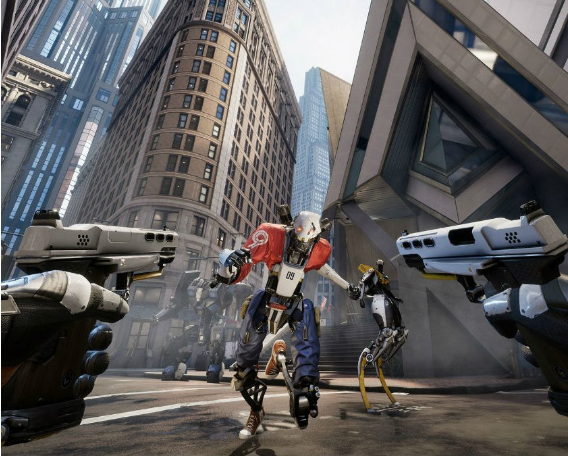 In Robo Recall, you take on the role of Agent 34, a RoboReady employee who is responsible for "retiring" defective robots. You can do this very write-off with a pistol and other high-tech firearms. And if a robot comes too close to you, then you can grab it, tear off one or another limb for it, or even throw it at other enemies. Robo Recall is a very dynamic and beautiful game, but don't expect a serious plot from it, because it's not about that at all.
If you have already bought yourself a VR set, then we strongly recommend that you first try out some of the free VR games mentioned above. They will help you get comfortable with virtual reality before you move on to more serious, paid toys.
Earn points and exchange them for valuable prizes – details