TOP 5 games similar to Valheim
Valheim (RPG with elements of "Sandbox", where we survive as a Viking), a very popular project that has gained an extensive fanbase. Immerses in the mythical world of the Scandinavians, because we find ourselves in Helheim, one of the worlds on the Yggdrasil tree. But when you get bored of the landscapes of one of these worlds, and get tired of playing with friends, you wonder if there are similar projects? And is it worth buying them? After all, you do not know what actually awaits in the game, and even the description or comments on similar titles cannot reveal the full picture. Therefore, we have selected the TOP-5 games for you, like Valheim.
ANCESTORS LEGACY
If Valheim seemed soft and tube-like to you, then this masterpiece must come in. Everything here is as realistic as possible, from battles to everyday life. Much is kept in historical canons. Some "inconspicuous" details can save your village. For example, a well during a fire, which in reality destroyed many villages. It is also worth noting the absence of "imba", since all have both drawbacks and their own buns.
There are several opponents, these are the British, the Slavs and the glades. And each of these nations live as they did in the 7th-12th centuries. An ordinary citizen can be hanged for contradicting the king. We must not forget about the great graphics, especially in the cutscenes, and in the battles you can see blood splashes, you can see each fighter separately. The general view of Medieval Europe is also fascinating. The battles are also realistic, even the same setting fire to the building can be stopped until the scale is full. Otherwise, we don't have to wait for something to burn. The flame will do everything for you. Folk music adds an entourage, as well as shouts, Vikings in their native language, everything fits neatly into the game. There is a side view of the battles, and you can enjoy the full strength fighting. Among the minuses: bugs, a hodgepodge during battles (which does not allow to think over everything in moments). In general, it is very up to par. Especially amateur, realism and colorful battles will come.
Rust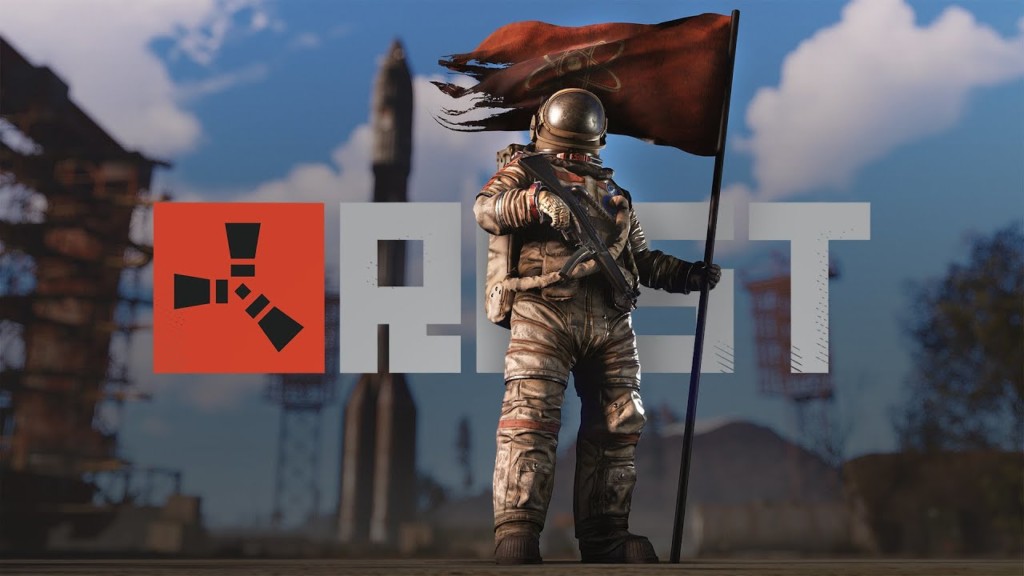 Another similarity to DayZ. Sharpened for survival, there is no single game. We appear in a certain area where there is no civilization, an increased background radiation in some areas of nearby settlements, as well as nearby water space. However, nothing new. The only survival tool you have is rock. As for me, the least similar game, with Valheim, they are united only by survival. However, an interesting concept of survival makes us add the game to this list. Maybe I just like her. Rust is multiplayer and you will most likely be killed right away. At the same time, the Scandinavian setting is more measured, due to the single mode and more fantasy immerses the player in mythology. This difference must be understood in advance.
Out of reach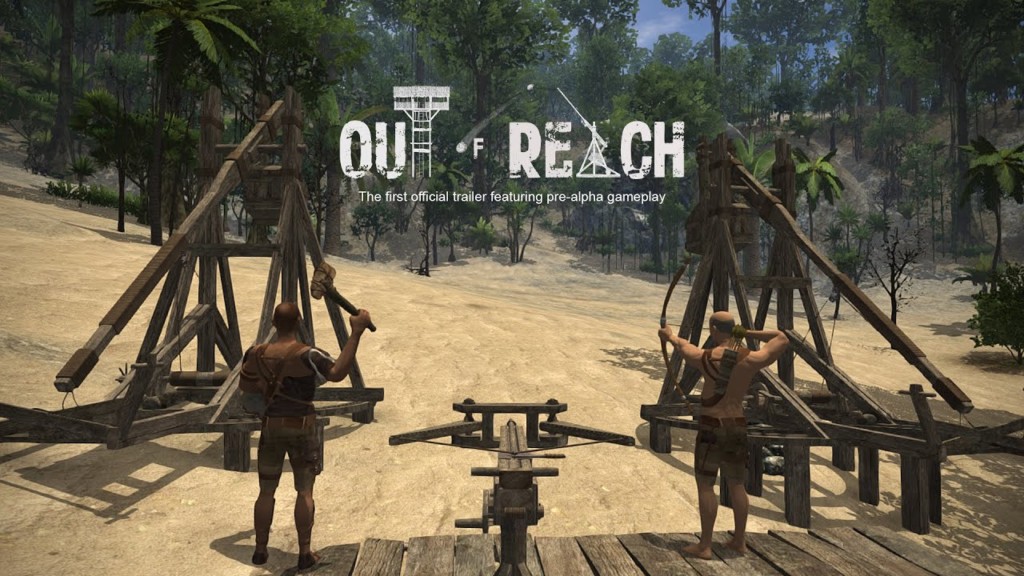 Out of Reach is an open-world RPG MMO about human survival in the wild. A pirate saga if you are tired of the Scandinavian views. It can take you to the endless expanses of the sea and battles. But not all at once, initially you find yourself on the island, as is already customary, to survive games. Also, your enemies will be hunger and thirst. Multiplayer is available in the game (this is what the developers are aiming at). Therefore, it will be a good option for a change.
RAFT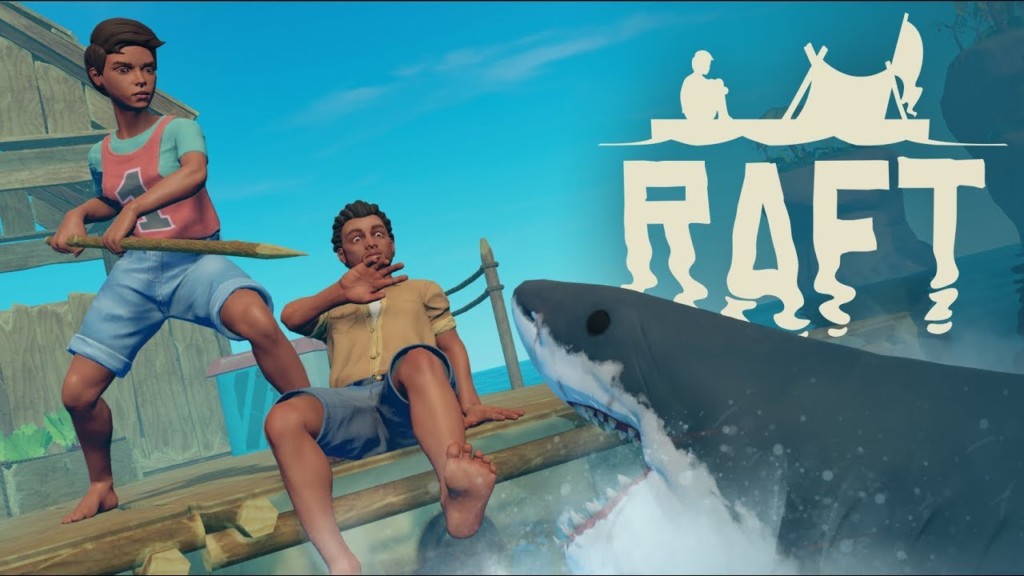 Here we will survive on a raft. Collecting resources only with a hook and a fishing rod, in the ocean, where a considerable amount of resources float. It is possible to pick them up from the ocean yourself, but most likely, you will be eaten by a shark, which is just waiting for its arrival. Over time, you will be able to build a cruise ship from your raft and more. There are some islands in the game where it is also possible to get resources, which will allow you to advance in survival. You can go along with your friends. At first, of course, it is difficult, in principle, as in any survival game. You need to have a supply of resources in order to advance further and craft as many tools as possible. The game is quite exciting and will give you the opportunity to show your imagination, to find sources where it would seem they cannot be.
The forest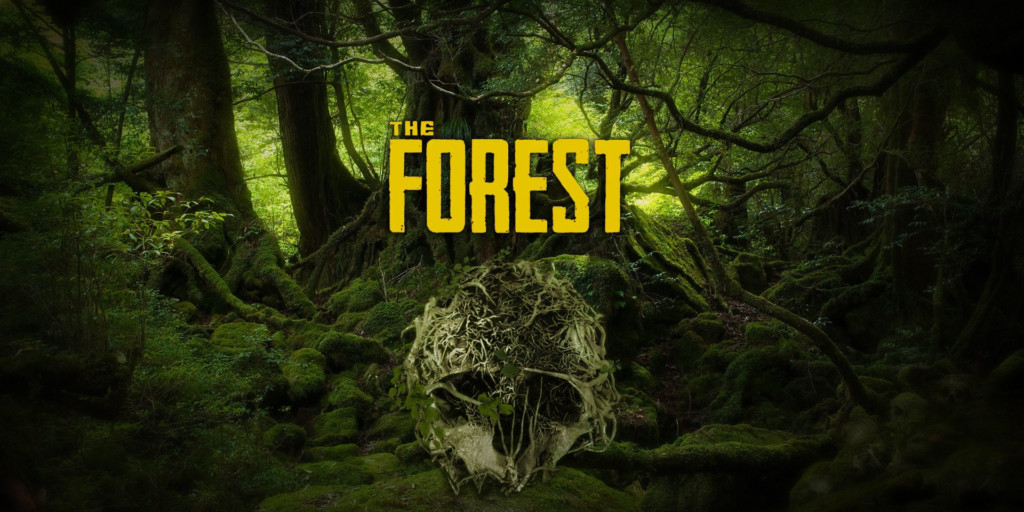 A certain Minecraft realist. You wake up in a plane crashed on a desert island where you have to survive. At first, you can take supplies and tools on board. But when they run out, you have to get everything yourself. Here the forest and the ocean will come to your aid. But keep in mind that by cutting down all the trees and eating all the berries, you will be left without anything. For here the forest is not restored instantly. Therefore, it is worth taking up agriculture in order to cope with the forest and its ecosystem. There is craft, but it is terribly primitive, you can make something like a stone ax, a spear. The plot is more interesting, since the game is a horror-survive project. Local natives attack you, make traps and ambushes. As you progress, you realize that they are not so crazy and also have their own families and tribe. After that, the player begins to understand that the invader is him!
Conclusion
All the games mentioned above are good in their own way. But if the world of Scandinavian mythology Valheim has sunk into your soul, then you should understand how it was then for a Viking to live and fight. All this is beautifully portrayed in ANCESTORS LEGACY, very colorful and dynamic. Done historically correctly, it depicts the life and war of the Scandinavians and other peoples. But if you liked the genre itself, then the rest of the projects are perfect. And you can choose the most worthy one in your opinion. These five will clearly help you find an alternative, if boring, no less excellent Valheim. Titles will give new emotions and good time.
Earn points and exchange them for valuable prizes – details