Watch Dogs: Legion – How To Access AI Facial Recognition
The "Start Sequence" mission in Watch Dogs: Legion is the first mission in chapter 404. In this mission, you must go to the Walkie-Toki club after receiving a message via the ctOS hub.
Once at the Walkie-Toki Club, take the elevator to the top floor. Upon reaching this location, you will be prompted to access AI facial recognition. This is where things get a little tricky as there is no way to just walk through the area and reach the target marker indicated on the screen. To complete the mission, you will need to use your spider robot. After reaching the top floor, go upstairs to the right. You will find a plant with a white concrete base; there will be an air vent just below. Place the spider robot next to the vent and interact with it.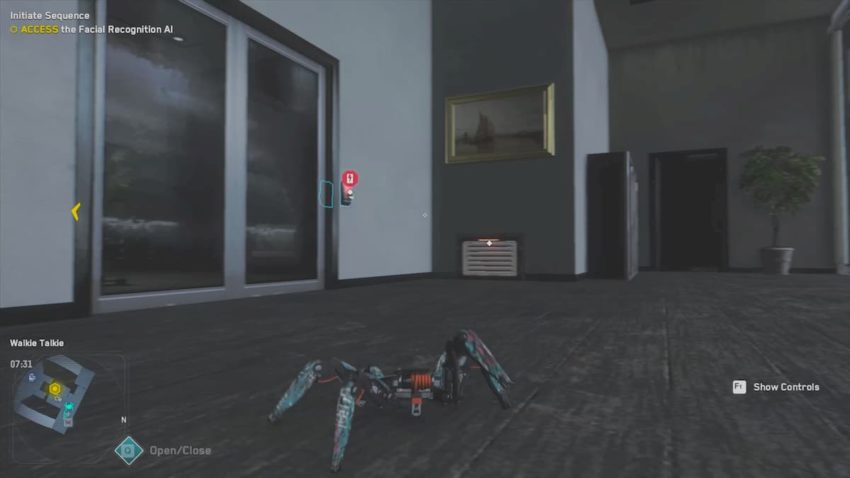 Send the robot through the ventilation to another room. You will see many people there; fortunately, none of them will notice the robot or raise the alarm. Towards the end of the room, there will be another vent at the bottom. Move inside to get to the next room.
Next, climb onto the table in front of you, and from there go to the next one. There will be another hole directly above the second table that you need to jump into. Go through the ventilation shaft to finally reach the room where the artificial intelligence for facial recognition is located. Get closer to the ctOS terminal inside the room and you will be able to interact with it when the spider robot reaches the small switch below. Connect to the server to complete the mission and move on.
Earn points and exchange them for valuable prizes – details