what causes and how to get rid of
Error NP-32062-3 appears when installing or running various applications on PS4. The error message contains the following information:
The data in the system may have been corrupted.
(NP-32062-3)
Many users, faced with a similar message, mistakenly assume that something has happened to the software (firmware) of the console, but the problem, as a rule, lies in the application itself, or more precisely, in its files.
Solving error NP-32062-3 on PS4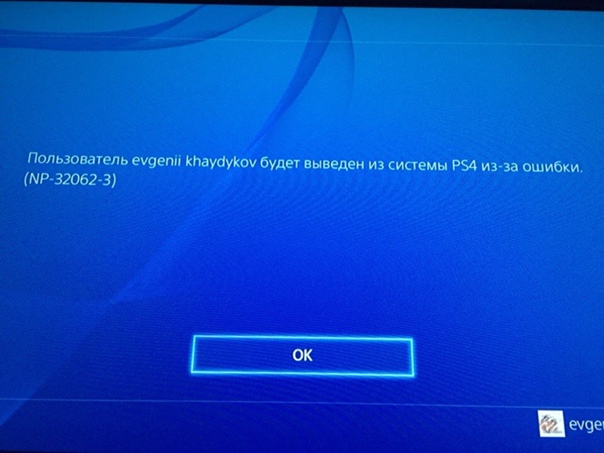 Solution #1 Rebuild the database
It's possible that your PS4's database has been corrupted. This can happen in a variety of situations, for example, when installing a video game or program. One way or another, to solve the problem, it is necessary to do the so-called reconstruction. Unfortunately, it is impossible to do this from under the system – you need to switch to the safe mode of the console.
Try doing the following:
press the power button on the PS4 case and hold it in this position for three to four seconds;
after the console is completely turned off, hold down the power button again and hold it for a few seconds until a second (!) beep is heard;
take the DualShock controller and connect it to the console with a USB cable;
scroll down the list and select "Rebuild Database";
wait for the reconstruction to finish.
Once you have control of the console, check for error NP-32062-3.
Solution #2 Initialize PS4
Error NP-32062-3 may appear as a result of incorrect user settings or corrupted system software (firmware). The solution is to fully initialize the PS4. You can start this type of initialization from the settings or from the safe mode of the console. The choice is entirely up to you, but we will look at initialization through the settings.
Open your PS4 settings;
go to the "Initialization" subsection;
select "Initialize PS4 system";
in the initialization type, select the "Full" option.
Attention: absolutely all (!) data and files will be deleted from your console. The initialization process can take up to 2-3 hours – be patient. Once the PS4 is initialized, the NP-32062-3 error should be gone.