What to look for when choosing a gaming mouse pad?
The pad is the work area for your portable mouse. The accessory is able to protect the table cover from damage, and the "legs" of the product from abrasion. It performs not only a decorative function, but also affects the speed of movement. Modern manufacturers are trying to take into account all factors in order to make a product of high quality, stylish, while using modern technologies. How Do I Pick a Good Mouse Accessory? Collected here are tips for finding the perfect gamer mat that will improve your performance.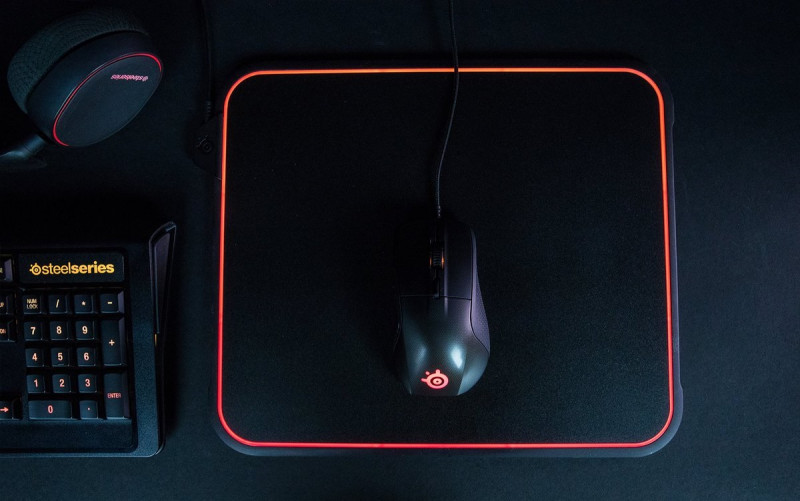 Material
There are standard and gamer models of rugs.
The standard ones are often used on a daily basis. They are small in size and very practical.
Gaming – have increased wear resistance, usually they are all in bright and variegated colors, very dense to the touch. Some models are backlit.
Rugs are made from a variety of materials. The most common are the following models:
Plastic is a very compact and easy-care material. It will serve for many years and provide high precision cursor display. However, a negative quality is noted – the erasure of the "legs" of the mouse. In this niche, ROCCAT Siru is popular – the cheapest model made of plastic material. It provides high sliding speed and costs about 800 rubles. Corsair MM1000 is a model that comes with a built-in wireless charger. A rug of small thickness, very durable, costs about 2,000 rubles.
ROCCAT Siru
Fabric rugs are very lightweight and mobile. They do not chafe the wrist and give a smooth glide. However, there is a drawback – the rug is easily smeared and difficult to wash. The Canyon CND-CMP3, a reasonably priced mat that has a wrist cushion, is often bought. Made in a small size, its price is about 250 rubles. HyperX Fury S Pro Extra Large is a high quality and durable rug with a rubberized surface. Stitched edges provide durability and comfort during use. You will have to pay 1900 rubles for it.
HyperX Fury S Pro Extra Large
Metal – it is quite strong and durable. Models adhere well to the table, do not slip. Ozone Ocelote World is in the middle price segment. Possesses high strength and speed of movement of the mouse. Xiaomi Mouse Pad – the model is presented in two sizes. Belongs to the budget category, it costs about 900 rubles.
Xiaomi Mouse Pad
The size
In terms of dimensions, all rugs are divided into 3 types:
Small (21 * 25) – widely used for office and everyday work. Easy to care for.
Medium (30 * 25) – is also considered a working model, but more practical.
Large (100 * 50) is a gaming version of rugs. The model is called "playing surface". They are distinguished by their increased density and durability.
It is worth noting that the larger the size of the rug, the more convenient it is to use it in work. We also recommend taking into account the dimensions of the desktop so that it is not too large and does not slip.
Workmanship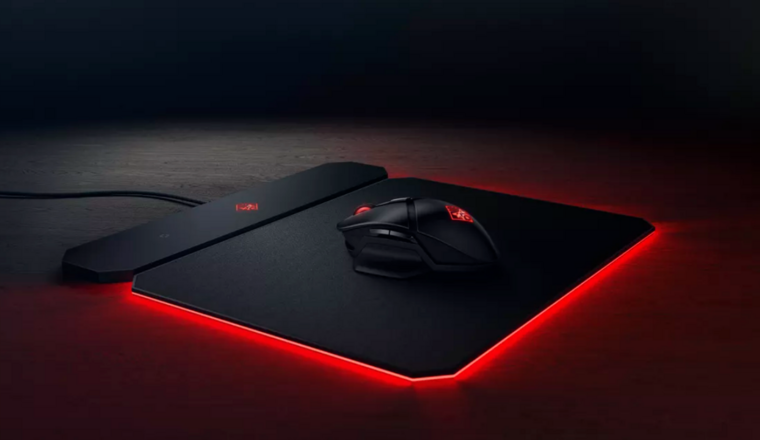 It depends on the quality of workmanship, how long the rug will serve. The manufacturer is trying to improve the models as much as possible and provide them with additional functions.
The moisture protection will show the gamer how easy it is to clean it from liquids. Plastic, silicone and rubber models have good cleaning properties, which cannot be said about fabric ones. It is very important that the contour of the rug is stitched.
The presence of the backlight will give it a spectacular look. Some models can change the installation when the mouse interacts on them. This option is activated by connecting to a PC using a USB port.
The image also serves as a kind of complement, performs an aesthetic function.
Presence of a base under the wrist
The wrist rest is probably the most important thing for a gamer. It facilitates the use of the accessory, during which the hand does not get tired of many hours of manipulation. Such a function will be useful for designers, programmers, engineers who do not need to quickly move the mouse across the table. Gamers do not need this feature, as it will constrain their movements. Certain models have a removable stand for ease of use.
The modern accessory is equipped with calendars, clocks, various holders and even a memory card. For all this to work, you need to constantly connect the rug to your PC. The more significant its functionality, the higher the price will be. If you are attracted to fabric models, then give preference to those that have stitched edges. If you want a more practical and durable thing, you should take a closer look at rubber, metal or mixed mice. Even the most inconspicuous, at first glance, product is capable of contributing to victory or defeat. You should not save on buying it, because not only game achievements, but also health depend on it.
Earn points and exchange them for valuable prizes – details