Where has the legendary equipment vendor Murmra moved?
The supplier Murmra in Fallout 76 has decided to change the location forever, so those who want to find her will have to look for a mole in a new place. This NPC is a unique legendary equipment vendor. In addition, in order to purchase goods, she will need a special currency – legendary certificates.
The purchase itself is a kind of lottery, as players receive a secret box containing a random legendary weapon. It's also worth noting that the new location is more accessible, especially for beginners. Although, when visiting these places, you still need to be on your guard – hostile creatures are found here.
New location of supplier Murmr
Murmra is a representative of the miner moles, but she has no correct idea about the Vault Dwellers. She was originally a shop opener at Berkeley Springs Station, but after the upgrade, Wastelanders decided to move to the Rusty Pick. Situated south of Charleston, this small bar has been redesigned to house a retail store, a legendary stock exchange, and a cache after an update.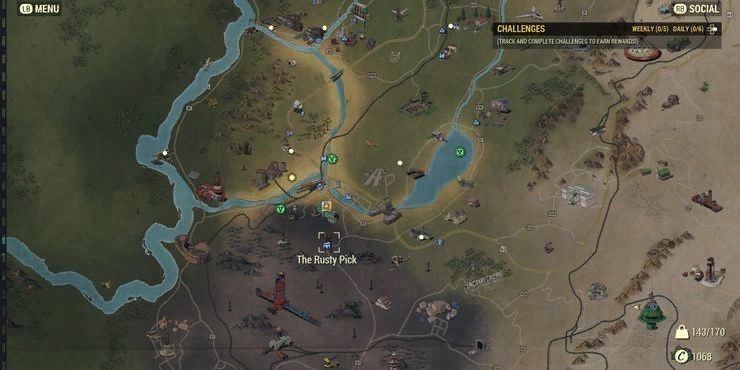 To make a purchase from Murmra, players will have to earn and accumulate Legendary Certificates. This is a special currency unique to the mole. You can get it by breaking legendary equipment or by completing some daily tasks. You can also use the legendary exchange.
Despite the fact that players can only buy crates with random equipment, keep in mind that more expensive chests contain significantly higher quality and useful items. Sometimes, during large-scale events, it becomes possible to purchase weapons and armor of a three-star level for just 60 certificates. Therefore, they should be kept in reserve.
Earn points and exchange them for valuable prizes – details