Why does text look blurry and how do I customize the font in Windows 10?
The problem of blurry fonts in Windows 10 is quite common. The cause of the error can be both incorrect settings for displaying images and text, and various applications that make any changes to the system interface.
Basically, the problem occurs when connecting a second screen with a different resolution, as a result of which blurring occurs, since the default settings are set for the parameters of the first monitor. One way or another, below we will analyze all the possible causes and methods of correction.
Solution 1: turn on the blur correction option
Windows 10 has built-in tools that can fix most OS problems. In particular, there is a separate setting for correcting blurred fonts and images.
Right-click on an empty spot on the desktop and select Display Settings.
Go to advanced scaling options.
Turn on the "Allow Windows to fix blurriness in applications" setting.
Close the program that originally had the problem, and then reopen it to see if that fixed the situation.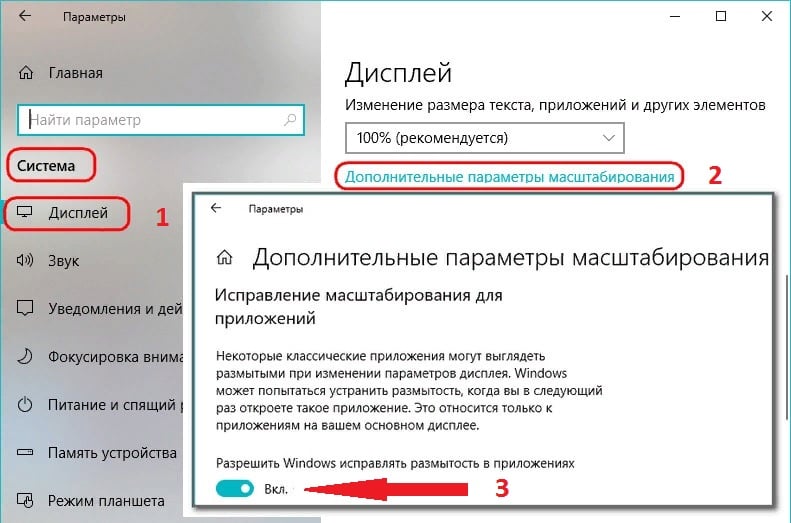 Solution 2: Check your display settings
As mentioned at the beginning, one of the causes of blur can be changes in the zoom settings. You should check this parameter and change it to the optimal one.
Go to screen settings again.
In the Scale and Layout section, make sure it is set to 100 percent and not any higher number.
Open the app that looks blurry again to check the result.
If you have two screens, try logging out and logging in, then both monitors should have clear text.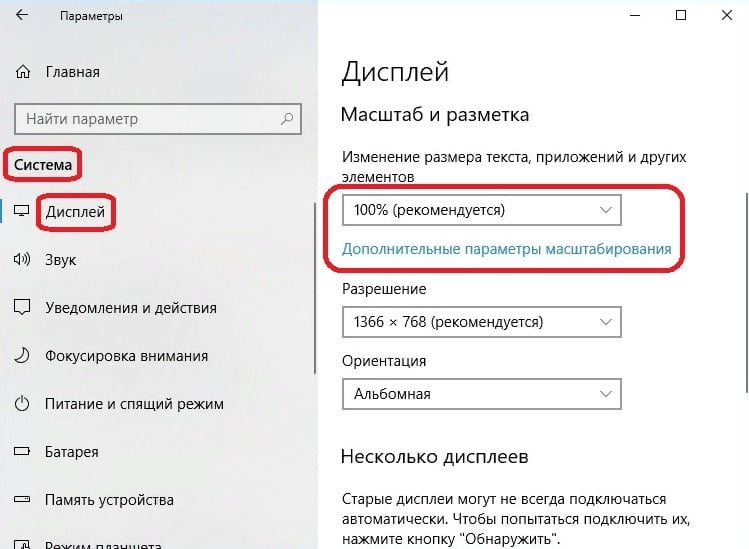 Solution 3: Change your application-specific display settings
If the problem occurs in a specific application, you can try to set your display settings for it.
Right-click on the shortcut of the problematic program, and select Properties.
Click the Compatibility tab.
At the bottom, click Change High DPI Settings.
In the next window, check the Scaling overrides box, and select the System item.
Click OK and close all windows.
Thus, the system will automatically adjust the resolution of this program.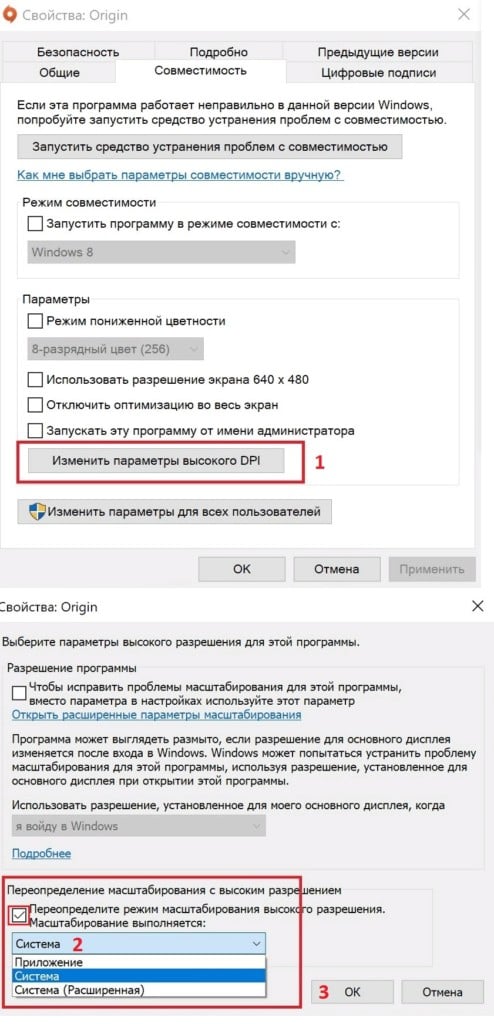 Solution 4: update your graphics drivers
Outdated drivers can be one of the reasons for incorrect display of text. You need to update them and check if this fixes the problem.
Press the Win + X keyboard shortcut and select Device Manager.
Expand the Display adapters section.
Right click on the driver, and select Update.
In the next window, check the option to automatically search for updated software.
Wait for the process to finish and reboot the system.
If there are several different applications installed in the Display adapters section, you should update each of them.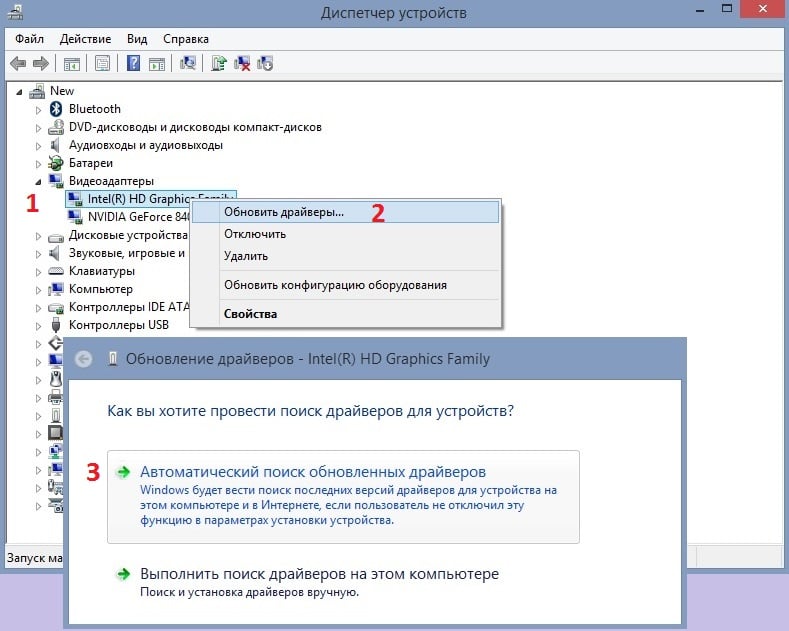 Earn points and exchange them for valuable prizes – details