Finally, Nioh 2 is out on PC and has all the necessary extensions. This is the second KOEI TECMO game this year to be released on Steam. The creators took the development of the PC version seriously, but there are still some issues that can annoy players. A couple of them were present in the first version of the game. However, these problems can be fixed.
Nioh 2 lag fix
One of the most common problems is freezes, lags, which are often associated with irregular frame times. The Rivatuner Statistics Server software will help fix this. It was previously included with MSI Afterburner, but you can download it separately. Just a few steps are enough.
Download the latest software from Guru3D.com. To do this, scroll to the bottom of the resource and download the recommended software edition.
The downloaded archive must be unpacked using Winrar or 7zip.
After that, you should install the Rivatuner statistics server on your PC and run it. The application icon will appear at the bottom of the taskbar.
Now you need to go to Steam and find out the location of the Nioh 2 executable file. To do this, right-click on the game, select "Control", and then "View local files".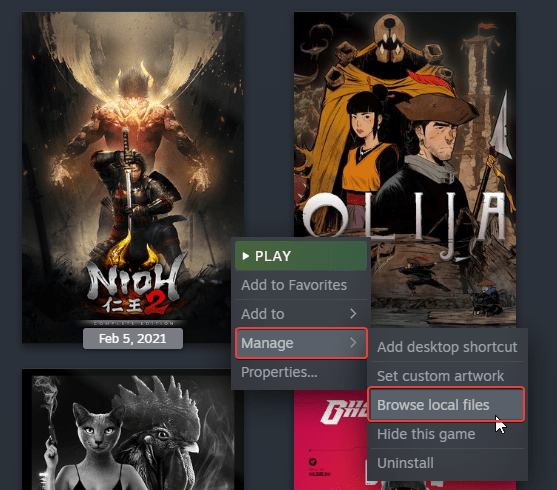 The path of the executable archive should be copied.
Having opened Rivatuner in the taskbar, you need to click on the "Add" (ADD) button.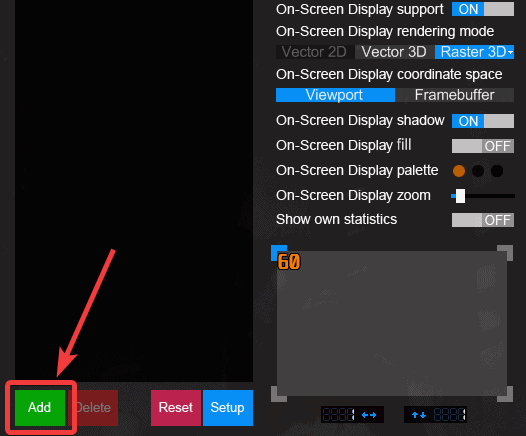 In the window that opens, find the executable file of the games nioh2.exe and click on it.
After that, the game will appear in the list.
Having selected it, you need to set the required Framerate limit value, for example, 60.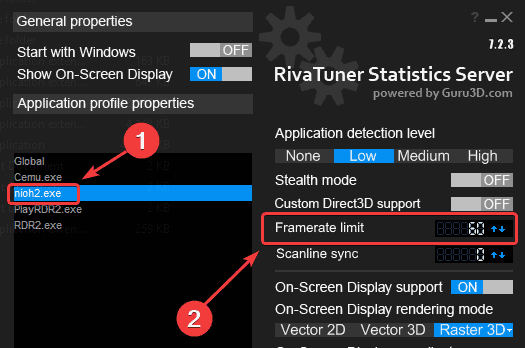 After Rivatuner, you can minimize, and if desired, enable the option "Show OSD".
After all these actions, the freezing in the game should stop. It is important that the Rivatuner program is open during the application. Another way to reduce lag is to change the graphics settings in the game to the minimum.
Earn points and exchange them for valuable prizes – details